Blog Archives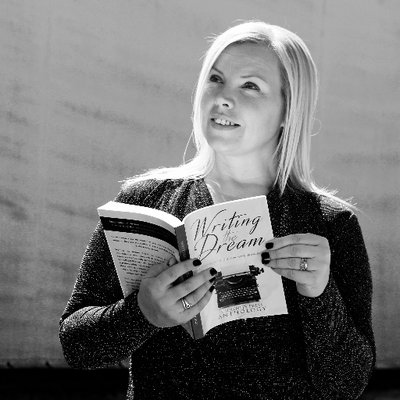 The Soulful Entrepreneur provides experienced advice, and personal stories, that will help readers start and manage their business successfully. What motivated you to write this book?
I am big on sharing what I discover on my journey. I write largely on reaching your potential in life through my Alchemy of Life Magic Series, but this book called loud and clear for me to share the success I have had on my entrepreneurial journey. I have done things my way and believe that when we are innovative in mature we need to share our findings with others so that they can apply to their journey if they resonate.
What is one piece of advice you wish someone had given you when you first started your business?
Just do it your way. Be inspired by others but ultimately your internal navigation system is your best resource because it works 100% for your highest potential. And remember, no one will be more connected to your journey than you!
What has the biggest challenge you faced when starting your business and how did you overcome it?
I always face challenges, but they are positives because they mean I am ever evolving. Nothing can stop you unless you let it!
What is the next book that you are working on and when will it be available?
I am writing The Alchemy of Life Magic which is an amalgamation (mother book) of my seven life principles series. I cover Mindfulness, Knowing, Intention, Gratitude, Love, Forgiveness and Belief in this collection.
I also have a lot of children's books coming out this year under my Mamma Macs brand.
Author Links: Twitter | Facebook | Website
The Soulful Entrepreneur is an exceptional resource for business-minded people that are ready to give their all when starting a business. When you read the book, you realize that running a business is not trouble-free. It takes time, effort, commitment, and discipline among many other things. Karen Mc Dermott is here to tell all aspiring entrepreneurs that it may be difficult at first, but it is possible. I like the positivity that is infused throughout the book. The author uses positive elements to explain concepts and to guide readers on how to approach the entrepreneur life. Karen M Dermott is great with storytelling. She narrates tales of her journey in the entrepreneur world. For someone that wanted to have a publishing house in 25 years but instead achieved her goal in 7 years, Karen Mc Dermott has a lot of wisdom to share with people that have similar goals like she had.
After 'Introduction, and 'The Call', I loved the chapter on 'Inspired Thoughts'. This chapter was relevant to me but it stood out to me because of how Karen allowed us to be part of her journey and thought process. The author shares intimate moments, deep thoughts, and talks of her plans and how she executes them. Another great chapter I enjoyed was on the power of yes and no. When do you know it is time to turn down something or embrace it? This topic will be helpful to people that often doubt themselves or are not sure of which steps to take. The author writes extensively about expressing yourself, knowing your limits, and which path to take.
The Soulful Entrepreneur is an interesting read because one gets the impression of being in a cool entrepreneurship class. Reading about real-life stories, the author's interactions, her wins, losses, challenges, and experiences that other entrepreneurs go through was fun. The author gives wisdom on how to start, how to rise after a fall, and how to avoid missteps. There is so much one can learn in this book. The content is refreshing and the author is candid about everything she writes about. Reading this book was eye-opening and I would recommend it to readers that are looking for inspiration and those that enjoy reading success stories.
Pages: 137
Posted in Book Reviews, Four Stars
Tags: author, book, book recommendations, book review, book reviews, book shelf, bookblogger, books, books to read, business, ebook, entrepreneur, goodreads, Karen Mc Dermott, kindle, kobo, literature, nonfiction, nook, novel, read, reader, reading, story, The Soulful Entrepreneur, writer, writing