The Birth of a Soul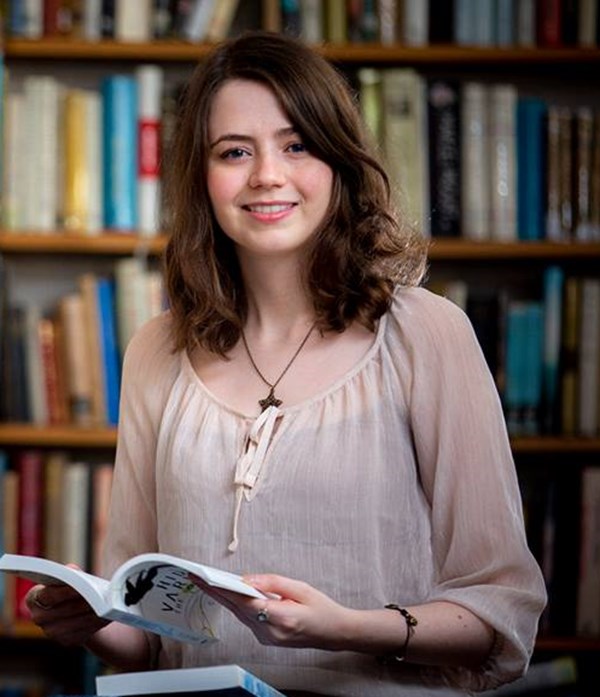 Quantum Messenger follows an AI as he gains sentience and begins to question humanity. What were some driving ideals behind this story's development?
I considered the story more in relation to how a soul would develop and about the human values that make up what forms a soul. It's an extension of The Soul Prophecies theme in the series. Feeling and understanding emotions are separate things, so with Apollo I wanted to take it a step further and work out what he needed to do to deal with these emotions. He responds badly at first, but learns lessons as he goes by. It's what we do as humans but don't always realise it. It was important for Apollo to learn empathy too, so that he could deal with these emotions by observing others – including other robots.
Apollo was fascinating to watch develop. Where did the idea for Apollo come from?
It's strange. I knew the story I wanted to tell but didn't know how to approach it at first. I didn't want the book to be another clichéd trope because it was important for me that I needed an extension of The Soul Prophecies series itself. The birth of a soul from alien (Lost Frequencies) and human (Another Path) into machine, as with Quantum Messenger.
I started the book with the opening I had in mind and Apollo was born from that. I first I didn't know whether to write the book from the viewpoint of the conscious mind itself. I toyed with ideas but Apollo came to life in my mind. So much so that he haunted my dreams and wrote a song, which is now being released to coincide with the book launch!
I felt like this novel did a great job of exploring what makes us human. Was that intentional or incidental to the story you wanted to tell?
It was certainly the story I wanted to tell. Having explored the alternative way humans could have lived their lives, on Planet Iyeeka for Lost Frequencies, it was important to document the reality of the human soul. We take so much for granted, but all of our emotions are precious, they make us what and who we are. We are all flawed but we all have good responses to situations too. It's important to recognise that. It's important to say, 'I was wrong' and 'I don't know' and learn from mistakes and help others, forgive others and ask for forgiveness.
What can readers expect in book five of your The Soul Prophecies series?
I've attempted to create an infinity loop with the four books in the series so that any book can be read first. Indeed, Quantum Messenger is probably the best book to read first. So, I don't plan to write a fifth book. I did consider writing Kyle and Alice's story post-Anomaly but I don't feel it's necessary because the results of their work can be seen in Quantum Messenger.
I'm working on a new book now, which is taking a bit of time because it's a challenge, technically. I want to get it right but it's had to involve more planning and quite a bit of research. I'm looking forward to the challenge of it. The Soul Prophecies has been my life for five years and it's difficult to leave it alone when it's become embedded into your own soul.
Author Links: GoodReads | Twitter | Facebook | Website
About Literary Titan
The Literary Titan is an organization of professional editors, writers, and professors that have a passion for the written word. We review fiction and non-fiction books in many different genres, as well as conduct author interviews, and recognize talented authors with our Literary Book Award. We are privileged to work with so many creative authors around the globe.
Posted on November 15, 2020, in Interviews and tagged author, author interview, book recommendations, book review, book reviews, book shelf, bookblogger, books to read, Caitlin Lynagh, ebook, fantasy, fiction, goodreads, kindle, kobo, literature, nook, novel, Quantum Messenger, read, reader, reading, science fiction, scifi, scifi books, story, writer, writing. Bookmark the permalink. Leave a comment.