To Face Untold Dangers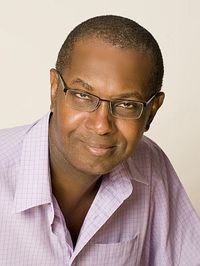 Veterans of the Psychic Wars follows a normal guy with an unknown past who must face danger in uncharted space to rescue his wife and end the Second Psychic War. How did the idea for this novel start and change as you wrote?
It began with a conversation I had with my mother many years ago. We discussed the state of the world, and I mentioned feeling as if I didn't belong. I said that I felt as if I was an alien. And, without skipping a beat, my mother replied, "You are an alien."
We laughed but, long after the conversation, I considered the implications of such a thing being true. I imagined a scenario where a young man grew up not realising who he was. Writing the story, I had to consider what would drive someone to leave everything they knew behind to face untold dangers.
As the characters developed, they began to dictate the story more and more. There have been times when events completely surprised me; this is especially true of a few deaths.
What were some challenges you set for yourself as a writer with this book?
Writing isn't always easy. On my best day, I wrote 4,000 words. For me, that's a lot. I wanted realism in the characters and authentic world-building. I studied history, and it remains a deep interest of mine. As such, the novel makes references to a great deal of historical information. There are names, words, and phrases from over 24 languages, including Swahili, Japanese, Armenian, Sanskrit and Ancient Egyptian.
The real challenge was to write a book that is enjoyable on different levels. Some of the contents are esoteric. I have an interest in philosophy, and there are also themes regarding the nature of reality. There are also ethical questions. It's an epic story, designed to be read more than once.
This is a very exciting story that seems like it was fun to write. What scene was the most fun for you to write in this book?
It's somewhat difficult to choose. However, one scene that never fails to make me laugh out loud is Chapter 75. I approached this chapter intending to write dark, morbid prose. However, it quickly developed into a classic and humorous illustration of pride coming before a fall.
What is the next book that you are working on and when will it be available? Are you starting a series with this book?
I am currently writing Architects of the Psychic Wars, the sequel to Veterans of the Psychic Wars. This novel will also feature cameos of characters from Kaya Abaniah and the Father of the Forest, set in the same universe.
Four years each was the average time for me to write my first two science fiction novels because of the amount of scientific, cultural, and historical research I draw from for each work. It's not an easy process, and it's difficult to say how long the current book will take to complete. I plan to write three books in the Psychic Wars series and three in the Kaya Abaniah series.
Author Links: GoodReads | Twitter | Facebook | Website
About Literary Titan
The Literary Titan is an organization of professional editors, writers, and professors that have a passion for the written word. We review fiction and non-fiction books in many different genres, as well as conduct author interviews, and recognize talented authors with our Literary Book Award. We are privileged to work with so many creative authors around the globe.
Posted on April 10, 2021, in Interviews and tagged author, author interview, book, book recommendations, book review, book reviews, book shelf, bookblogger, books, books to read, ebook, fantasy, fiction, goodreads, kindle, kobo, literature, nook, novel, read, reader, reading, science fiction, scifi, space adventure, story, Veterans of the Psychic Wars, Wayne Gerard Trotman, writer, writing. Bookmark the permalink. Leave a comment.