Blog Archives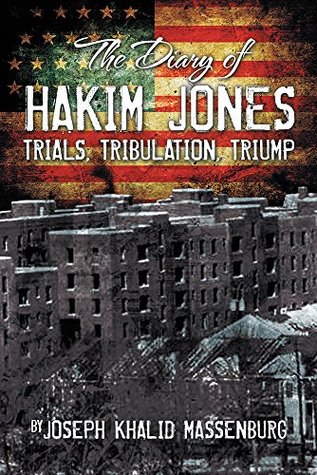 The Diary of Hakim Jones is a fascinating character story about the obstacles a person faces when growing up in the inner city. What was your inspiration for the character and stories in the novel?
The Diary of Hakim Jones is basically my life story with some fiction added. Most of these experiences I write about in this book are based upon similar experiences I have been through in my life. I hope to inspire the young men and women in our urban areas to never give up on their goals no matter how hard the road ahead may seem and I also hope to make those who are not familiar with the inner cities aware of the many hardships and struggles that go on in communities where the educational system has failed, along with a depleted economic system, and the loss of just basic family and community values.
This story is about a boy growing up in Newark, NJ. The background for the story I felt was well done. How are you familiar with Newark and New Jersey?
I grew up in Newark NJ and still live their today. I am also an employee for the city of Newark. I believe readers who have grown up in the inner cities around the country can relate to my book.
This story is told in a diary format. Why did you choose to tell the story in this format? How did that play into your development of the character?
The story is written in diary form because at first I was just writing down random events that had taken place in my life. But then I thought to myself, why not write the book in a diary (format) so that I could make it possible for readers (to feel like) they are watching a movie while reading my book.
What is the next book that your fans can expect to see from you and when is that coming out?
I want to try something a little different for my next novel. I was thinking about a possible inner city horror story. As a writer I want to be able to diversify my books so I can appeal to a wide range of readers. I have already started working on it so hopefully it will be done within the next year
---
Life in the hood is tough; violence and drugs are everyday realities, and motivation to change can be hard to come by. The Diary of Hakim Jones is a gritty story of a young man who grew up in one of the most violent neighborhoods in America, but he finds out that through vision and perseverance, he can escape to a different life, one he would never have dreamed possible. Enlightening and inspiring for all readers, The Diary of Hakim Jones is especially meaningful to anyone who grew up in a rough environment, showing that a good work ethic and the will to succeed can break through seemingly impossible barriers. Realistic, motivational, and hard-hitting, this true-to-life novel will inspire you to see past your limitations.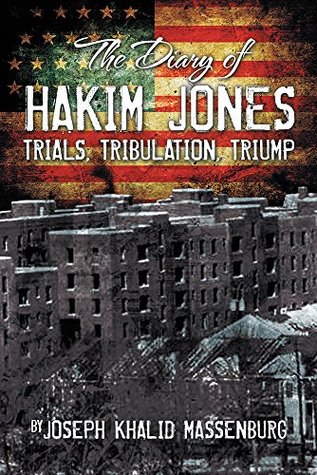 The Diary of Hakim Jones by Joseph Khalid Massenburg is a fictional tale of a young man's childhood in one of America's most violent neighborhoods, Newark, NJ. Through trial and error he discovers that with determination and dedication, he can turn life around and successfully achieve a dream he never thought possible.
This is a story of hardship and struggle. It is an interesting tale of transcending one's hardships. The main character experiences the flaws in human nature throughout his life. It is told through a diary like set up, as if the main character was reflecting on his past life, where he had been and where he is going. The entries spanned different times in the narrator's life from childhood/teenage years, his career as a cop, and his career as a journalist. The tone and style is set as a conversation, as if the reader is sitting with the narrator listening to him daze off thinking about the past.
There are several grammatical errors throughout the story ranging from capitalization, missing or wrong words, spelling errors, to verb tense and spacing. I'm unsure if this was done intentionally, but the magnitude of these errors made it difficult to understand what was being said. There didn't seem to be an organized sequence of time; each entry jumps around rather than focusing on specific things. While the random feel of the entries make it a little harder to read, it feels more realistic. Not many people reflect on their past in a specific timeline.
Some entries seemed to tell the same story but with different word choices, but this could be because different stories overlap one another. Some things in the story were shocking, such as an entry where the narrator describes a time when he realized a woman he had relations with turned out to be his niece from a half sister he never knew about. It felt unrealistic, even though things like that occasionally do happen. The narrator speaks at length about learning lessons from life experiences, and even learning from other people's life experiences like family members making the wrong choices.
The book has some downfalls but at it's core is an inspirational tale that gives hope to those facing the same struggles. It provides wisdom and sage knowledge gained through experience. In The Diary of Hakim Jones the main character looks back on his life and adds reflective commentary and helpful insights such as "in order to move forward successfully a positive attitude and mind set is vital." Statements like these stick with a reader more than a writer describing how they overcame their hardships. Throughout the story I enjoyed the narrators commentary on regrets he had in life and wishing he could do something different.
If the grammatical errors were corrected I would recommend this book to anyone, not just those residing in an inner city. It has something that everyone could benefit from.
Pages: 188 | ASIN: B00ZW4JIQ6
Posted in Book Reviews, Three Stars
Tags: amazon books, america, author, book, book review, books, city, diary, ebooks, Hakim Jones, Joseph Khalid Massenburg, narrator, new jersey, newark, publishing, reading, review, reviews, stories, the diary of Hakim Jones, usa, writing