Look for the Hidden
Entrancement is a collection of essays from educated professionals with different viewpoints on the topics of dreaming, trancing and the collective unconscious. What inspired you to write this book and bring all these different fields together?
Two things I suppose.
First of all, my own extended experiences over several years of a kind of heightened consciousness in dreaming, 'musicking' and of, somehow, communicating with others both near and far away outside time and space. This is described in the first chapter (my own) of the book: 'There' (an essay which earned an award from New Millennium writing).
Second I was further inspired by following this up in wider reading and discovering that not only in anthropology (my own discipline) are such things starting to be seriously studied as something of here and now, not just of supposedly strange folk far away or long ago, but also in innovative, if as yet unconventional, scientific thinking. Remarkable. There are now huge numbers of best-selling books by hard-nosed scientists inspired by Einsteinian thinking and, for example, quark theory on, for example, telepathy, dreaming, the consciousness of the universe, life after death and communication – long known and accepted – between dead and living.
The book begins with your own experience on trancing. What is 'trancing' and how did that experience happen?
Too long to answer properly here – read the account in the first chapter.
'Trancing' is a good concept and nearest to what I and others have experienced. It does however give a somewhat too explicit and, as it were, contrived and deliberate impression. Better to say the experience of somehow being outside time and space and seeing more clearly than in ordinary life' (though it is there too, hidden).
One major problem indeed (discussed in the concluding chapter) is the absence of an accepted terminology to describe such things.
You bring together experts from many different fields in this book. Were they as enthusiastic about this book as you are?
YES. Both in taking up my initial invitation, in responding to it in their own terms, in the writing and, now, in receiving the finished volume.
What do you hope readers will take away from this book?
Look for the hidden in your own everyday life, find the extraordinary in the ordinary and vice versa: in music, in dreaming, in the miraculous workings of the great world around us. Open your mind – so easily closed by the undoubted but limited insights of the scientific revolution – to what is beyond.
Author Links: Facebook | GoodReads | Twitter | LinkedIn | GarnPress | OpenU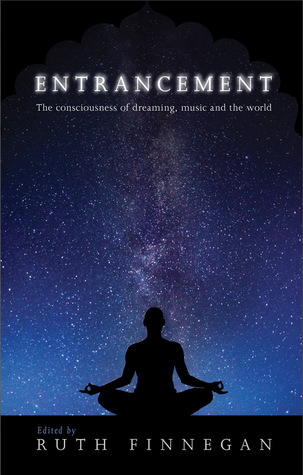 This powerful, ground-breaking study of dreaming, death, music, and shared consciousness brings together a staggering number of fields to explore what we know about dreaming and its interactions with other forms of consciousness. Setting a humanistic, evidence-based context, Ruth Finnegan engages with anthropology, ethnomusicology, sociology, psychology, parapsychology, cognitive science, and more, building a strikingly diverse base of evidence and analysis with which to treat a subject that is all too often taken lightly. Entrancement will quickly prove indispensable for anyone studying these altered states of consciousness and what we can know about how they work and what they do for our minds, bodies, and selves. 
About Literary Titan
The Literary Titan is a book review website which consists of mostly fiction books, but we do enjoy non fiction works that we're excited about. All reviews are the reviewer's honest opinion. We love books and read constantly (seriously, it's an addiction). We're always open to book review requests and have aspirations of one day being sucked into the Twilight Zone episode with Burgess Meredith where all he wants to do is read, but can't until the world ends; you know what I mean? www.LiteraryTitan.com
Posted on July 16, 2017, in Interviews and tagged amazon, amazon books, anthropology, author, author interview, book, book review, books, communication, death, dream, dreaming, ebook, ebooks, einstein, Entrancement, goodreads, humanistic, interview, kindle, kindle book, kindle ebook, life, literature, muciking, parapsychology, psychology, publishing, reading, review, reviews, ruth finnegan, science, scientific, sociology, space, telepathy, time, trancing, unconcious, universe, writing. Bookmark the permalink. Leave a comment.