The Teaching Tales I Write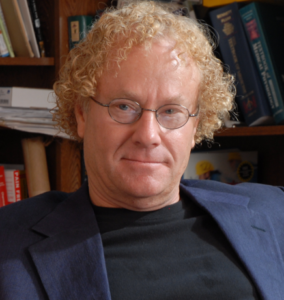 God's Greatest Miracle follows a traveler who is given the task of sharing the tale of God's miracle of unconditional love. What was the inspiration for the setup of your story? 
The source of this teaching tale is multi-dimensional. I say this because this book contains five stories. The tales of the angels, the storyteller, the transmission, my childhood, and now. Each reflects the themes of our teaching tale.
Did you create an outline for the characters in the story before you started writing or did the character's personalities grow organically as you were writing?
The descriptions of Morgana and Tristan are based upon actual persons. Morgana is a childhood image of a woman I loved very much named Anna Marie, in Puerto Rico. I mention her and her holy sisters in the book. Tristan is me as a child. After all, how can I produce a story of unconditional love without being in some semblance of this state when I record-live a new teaching tale?  
The teaching tales I write are not pre-planned. They come to me as I place my awareness into what I named the Oneirion (the Dreamtime). Soon I find myself operating within a character in a particular storyline, say Camelot or ancient Hellas. My participation in a new story has a beginning but I don't know the endpoint. What happens as the story becomes more complex, I see "storyline attractors" appearing so to adjust the character and action appropriately.
I admit it is curious. For I am embodying on paper, a dimension of existence that most people are oblivious to. The truths within the story are mine, but more than mine. I am open to what I call the Noble Organ which feeds me what I need to write. I discuss the various aspects of Creation and World Maintenance in my later writings and blogs.
What were some themes that were important for you to explore in this book?
I am interested in the true teachings of Yeshua. Some we find in the New Testament, but much remains hidden. He gave pablum to the people and meat to his disciples. The foundation of his teaching derives from his unique understanding of the Vedanta and other Indian schools. He taught a workable remedy and method for liberation from endless rebirths with Atman. He saw how people held onto their sins from life to life. 
Part of my mission is to expand upon and correct the message given by the various avatars.
My themes are practical and spiritual: (1) moving humanity from egoism-hoarding onto altruism-generosity (to become H dei), (2) the spiritual marriage of man and woman, (3) learning to care for others no less than we care for our families and selves, (4) ending the oppression of the masses, (5) bringing the Kingdom of God to earth, (6) ridding our universe of the archetype of evil, and others.
What is the next book that you are working on and when will it be available?
THE MEAL BLESSING OF THE ENLIGHTENED.
"May this food nourish the bodily and mental needs of this creature, aiding it in its progress towards final awakening. May I always remember those not having enough to eat, who face oppression, and endure illness to not forsake them but help them. For who am I, if not them? So Mote It Be."
OTHER PUBLICATIONS AWAITING RELEASE
ROMANCE DU TRESOR DES ROSES – ADVENTURES OF A TRUE KNIGHT
THE PURPOSE JOURNEYS BEGIN – A SPIRITUAL FANTASY
CODEX I: THE PATH AND NOT-PATH TO CAMELOT
CODEX II: THE HIND AND THE HART
THE SECOND JOURNEY BEGINS
CODEX III: NOUSEUM AND MONTIMAR
THE THIRD JOURNEY BEGINS
CODEX IV: FINAL WAR TO ENTER THE GOLDEN AGE
THE SPIRITUAL TEACHINGS OF GABRIEL BAAL EYT – A SPIRITUAL FANTASY
CODEX I:  CONVERSATIONS WITH A ROSE-CROIX
CODEX II: HISTORY AND META-THEOLOGY OF THE DJINN
CODEX III: PREPARATIONS FOR WAR
CODEX IV: THE HIGHEST INTERVENES
CODEX V: FESTIVAL OF THE UNIFICATION OF HELLAS
TBC
THE GOSPEL OF LORD YESHUA – A SPIRITUAL REVELATION
CODEX I: THE FIRST CODEX OF SCRIPTURE
CODEX II: THE SECOND CODEX OF SCRIPTURE
CODEX III: TBC
THE WORLD-TREE UPANISHAD – EASTERN SPIRITUALITY
LES CHANSONS D'AMOUR COURTIS D'UN PRINCE ADVENTUREUX
A Canon of Love Poetry
THE ADVENTURES OF SAINT CELIA – A SURREALISTIC EROTIC FAIRY TALE
Author Links: GoodReads | Instagram | Twitter | Facebook | Website
About Literary Titan
The Literary Titan is an organization of professional editors, writers, and professors that have a passion for the written word. We review fiction and non-fiction books in many different genres, as well as conduct author interviews, and recognize talented authors with our Literary Book Award. We are privileged to work with so many creative authors around the globe.
Posted on June 18, 2022, in Interviews and tagged author, author interview, book, book recommendations, book review, book reviews, book shelf, bookblogger, books, books to read, christian fantasy, christian fiction, ebook, fantasy, fiction, God's Greatest Miracle: A Tale of Two Little Angels, goodreads, Jean-Michel Polyakov, kindle, kobo, literature, nook, novel, read, reader, reading, story, writer, writing. Bookmark the permalink. Leave a comment.