Cathryn McIntyre Author Interview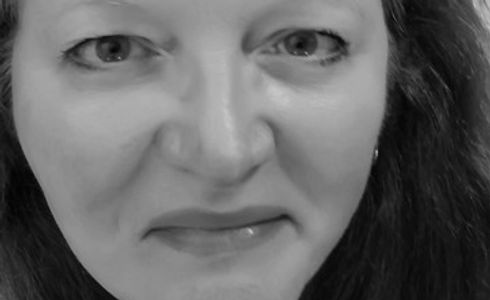 Honor in Concord is an exciting mix of memoir and historical fiction revolving around your life and memories in Concord, Massachusetts. What was the idea, or spark, that first set off the need to write this book?
In the memoir portion of Honor in Concord I talk about the connection I have always felt to Concord, MA and how I began writing this book soon after moving here the first time, when I set out to record the images of Concord's past that were always on my mind. What I neglected to mention until the introduction in the 2022 E-Book edition is that the flurry of images that I was receiving then were coming to me in response to a plea I had made to God and my guides to send me a story to write that was uplifting and life-affirming because the novel I had just finished writing was anything but that. Soon after I made my plea, I began receiving those images, like Henry David Thoreau pausing to talk to a young boy about a bird, while walking over to see his friend, Ralph Waldo Emerson; or the breakfast scene at the Emerson's home when young Edith tells her parents she has seen the spirit of her brother, Wallie in the garden. They were brief glimpses into the lives of the authors who lived in mid-19th century Concord, and they became the short vignettes that appear throughoutthe book. In the fictional story, Nathaniel Hawthorne is back but he isn't Hawthorne anymore, now he is Richard Hazzard. His wife, Sophia is now his wife, Julie and Thoreau is his son, Alex. It all came together easily, magically, and at the same time I was writing the fictional story I was telling my own story in the memoir. I was a writer coming to terms with my psychic ability and trying to figure out why it was that I had been drawn to this sleepy old town. I wanted to be free of it, to do what I wanted to do when I wanted to do it, but I didn't understand then the importance of the path I was on.
What is one thing that people point out after reading your book that surprises you?
Well, there isn't one specific thing that readers have said that surprised me. What surprises me is just how enthusiastic and over the top their reactions have been to it. One person told me she regularly reads all the bestsellers, but she enjoyed Honor in Concord more than any of them. Another called me her favorite author ever. I am always taken aback by that kind of praise, but I think that has more to do with the message of the book and how it makes people feel than it does with me or the way I write. Many people seem to come away from Honor in Concord feeling better about themselves and their own lives. In this world where values are constantly being challenged, in Honor in Concord I am giving a nod to that sector that I believe is the majority who do understand that there is a higher power and a purpose to our lives and who strive every day to live their lives with principle and honor.
What were some themes that were important for you to explore in this book?
Initially, I wanted to capture the magic of Concord's literary past but, as the story developed, I began to realize that the book wasn't just about sharing that special feeling that visitors to Concord experience when they walk through the old homes and hear about the lives of the writers who once lived here. The characters in Honor in Concord who represent those writers from the past would still be struggling with some of the same issues they had faced in their past lives. So the theme explored first is reincarnation, what might we experience if we had lived before, and then love, trust, freedom, devotion and honor, along with feminism that comes up in both the fictional story and the memoir. The honor in Honor in Concord is about honoring ourselves, who we are, what we value, how we choose to live our lives, the commitments we make. It is about learning to trust the inner guidance that is available to all of us and to conduct ourselves accordingly. By doing that we honor ourselves. It is an ideal that is based on the transcendental philosophy followed by most of the Concord writers. Ed, who represents Bronson Alcott in the fictional story, longs to tell everyone, "We are all, each one of us, infinite." I believe he is right. We are spiritual, not physical beings. We have all lived before and we will live on after this life, and who we are now and how we treat ourselves and each other while we're here matters.
What is the next book that you are working on and when will it be available?
The book I wrote and published after Honor in Concord is called The Thoreau Whisperer and it is currently available from all the usual internet booksellers. It is a sequel to the memoir portion of Honor in Concord, as it picks up my story 6 years later. I am still a reluctant psychic but following a visit from my mentor, who was an eminent Thoreau scholar, eleven days after his death, I realize the time has come for me to accept my gifts, hone my psychic abilities, and prepare for what was to be a remarkable collaboration that allowed Thoreau's words to be heard once again in our time. As fantastic as it may seem, The Thoreau Whisperer is a true story.
Currently, I am at work on a novel, a spiritual love story, that is set in the seaside town of Marblehead, Massachusetts.
Author Links: GoodReads | Twitter | LinkedIn | Website
About Literary Titan
The Literary Titan is an organization of professional editors, writers, and professors that have a passion for the written word. We review fiction and non-fiction books in many different genres, as well as conduct author interviews, and recognize talented authors with our Literary Book Award. We are privileged to work with so many creative authors around the globe.
Posted on September 8, 2022, in Interviews and tagged author, book, book recommendations, book review, book reviews, book shelf, bookblogger, books, books to read, Cathryn McIntyre, ebook, family saga, fiction, goodreads, historical fiction, Honor in Concord, kindle, kobo, literature, memoir, nook, novel, read, reader, reading, story, womens fiction, writer, writing. Bookmark the permalink. 1 Comment.