The Fix Your Anxiety Handbook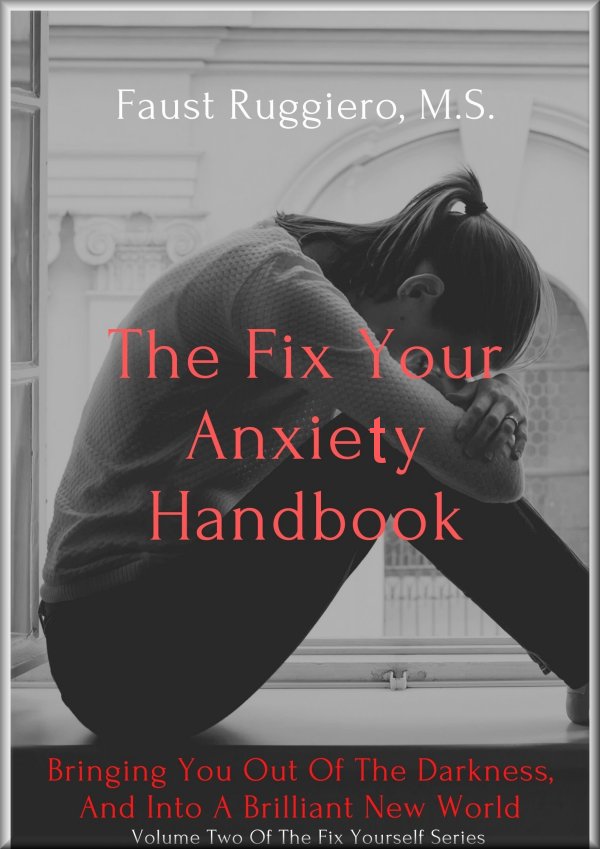 Faust Ruggiero, a renowned therapist, author, and clinical trainer, has garnered numerous accolades for his first book. With extensive experience in various settings, including nursing homes, prisons, and substance abuse centers, Ruggiero offers counseling services to a diverse clientele and serves as the president of the Community Psychological Center in Pennsylvania. He has been featured on numerous television shows, podcasts, and radio programs and has published articles in several research journals. The Fix Your Anxiety Handbook is Ruggiero's follow-up to his critically acclaimed The Fix Yourself Handbook. This groundbreaking work offers a comprehensive guide for understanding and overcoming anxiety, reshaping perspectives on this pervasive mental health challenge.
Ruggiero's writing provides step-by-step explanations and guidance for embracing a life free of anxiety, empowering readers to reclaim control and embrace their inner strength. He posits that anxiety is not an inherent aspect of one's identity but rather a condition that must be addressed on a physical level first. With nineteen distinct processes outlined, the book methodically guides readers through each category and description, offering relatable scenarios that reflect the daily struggles many face.
By breaking the cycle of anxiety and dispelling feelings of inadequacy, readers are equipped with the tools necessary to effect lasting change in their lives. In addition, the book emphasizes the importance of adopting a simple lifestyle, incorporating a balanced diet, exercise, journaling, and self-reflection as the foundation for personal growth. By stepping out of their comfort zone and embracing change, readers can overcome the stagnation and inertia perpetuated by anxiety. The Fix Your Anxiety Handbook is not just for those grappling with anxiety; its insights and strategies are universally applicable. With its well-organized chapters and structured approach, this book serves as a valuable resource for eliminating unhealthy habits and embracing a more positive, fulfilling life.
Having read this book twice already, I am confident that I will continue to revisit its pages for guidance and inspiration. Faust Ruggiero's transformative insights have profoundly shifted my perception of anxiety, instilling a belief that lasting change is indeed possible for everyone.
The Fix Your Anxiety Handbook demystifies the causes of anxiety and helps readers create an actionable plan in order to manage their anxiety. The step-by-step process is eye-opening and will help those suffering from this condition to understand the cause and work to heal. This self-help book is a valuable resource for everyone, whether they suffer from anxiety, have loved ones that do, or just want a better understanding of themselves and how to improve their mental health.
Pages: 210
About Literary Titan
The Literary Titan is an organization of professional editors, writers, and professors that have a passion for the written word. We review fiction and non-fiction books in many different genres, as well as conduct author interviews, and recognize talented authors with our Literary Book Award. We are privileged to work with so many creative authors around the globe.
Posted on March 29, 2023, in Book Reviews, Five Stars and tagged author, author interview, book, book review, bookblogger, ebook, Faust Ruggiero, goodreads, inspirational, kindle, kobo, literature, motivational, nonfiction, nook, novel, read, reader, reading, self help, story, The Fix Your Anxiety Handbook, writer, writing. Bookmark the permalink. 1 Comment.