Blog Archives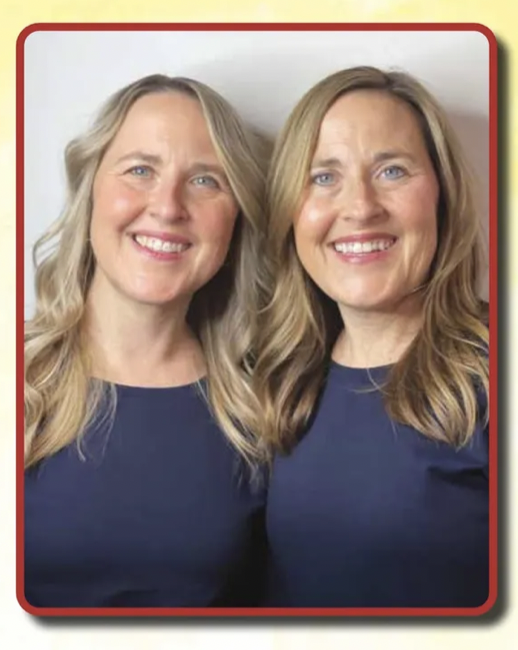 Traveling Tootsie follows a cute teddy bear to Washington, DC where readers learn about different landmarks in a fun traveling adventure. What was the inspiration for the setup of your story?
Traveling Tootsie is based on a childhood memory, and we thought it would make a great children's book. When we were kids, we had a "Traveling Tootsie" that we used to hide in our dad's suitcase when he traveled for work. We were fortunate to travel throughout our childhood, so when our dad would leave for a business trip, we always wished we could go somewhere fun too! Hiding Tootsie in his shoe was a fun game we played to not be so sad about staying home. When our dad came back from his trip, he would share all about where he had been and tell us all about his adventures.
Our dad also loved photography so after the trip, we would set up the slide projector to look at the pictures that went along with his stories. It was like "Movie Night" at our house!
We wanted to capture the adventure we felt as children. We want this book to inspire a love of learning and experiencing different places through stories and pictures and we hope children and families will want to travel and explore different places.
We chose Washington, DC for the setting because we currently live outside the city in the Virginia suburbs. Our dream is to write more Traveling Tootsie books, so what better place to start than the Nation's Capital!
What was the collaboration process like between the two of you as coauthors?
The collaboration process went well. We are twin sisters who grew up with many of the same memories, so we had fun remembering different parts of the narrative and putting it together to make the whole story come to life. We tend to finish each other's sentences at times, so writing together was relatively easy! When one of us was trying to get a thought out, the other one could jump in and help.
What scene in the book did you have the most fun creating?
We definitely had the most fun once we started working with our talented illustrator, Chiara Civati. Seeing our vision brought to life with her talent was amazing. We had specific ideas about how we wanted the pictures to look so we enjoyed getting those just right. We could have added so many more, but we had to narrow down our choices. One of our favorite pictures is the beautiful cherry blossoms surrounding the Tidal Basin with the Jefferson Memorial in the background.
How do you see your book fitting into parents ' or teachers' lesson plans?
 We can see Traveling Tootsie as part of many lessons! We have had one author visit at a local elementary school with the kindergarten classes. They had been working on creating their own stories by drawing pictures first and then putting words down on paper.
It could easily coincide with a history lesson of Washington DC with younger children. It mentions and describes many monuments and special landmarks in the Nation's Capital.
It has also been used as part of an art lesson. The students drew their very own shoes with Tootsie in it along with pictures of where Tootsie went on an adventure.
We have also thought it would be a good book for a counselor to use for a guidance lesson to suggest a child have their own Tootsie to deal with a parent that travels a lot or is deployed or a split family where they are away from their family for extended periods of time.
Author Links: GoodReads | Amazon
Katie and Steven's parents travel a lot, and they wish they could travel too. While playing pretend, their teddy bear, Tootsie, comes up with a great idea. They should hide him in their father's suitcase so he can see Washington, DC, and then come home and tell them all about the trip. After secretly being stowed away in their father's suitcase, Tootsie makes it to Washington, DC and sees all the amazing sights. But will Tootsie make it back in time to tell the kids about all the awesome things he saw?
Author's Karen and Kathy Honaker have created a beautifully illustrated children's book that showcases the magic of a child's imagination and the wonders of traveling. Each page of this adorable children's book is illustrated with cute artwork. I loved seeing Tootie at different landmarks across Washington, DC! The sketch artwork will be relatable to children and capture their attention. I also enjoyed how the character's faces conveyed their emotions well and how there were many little details to pick up on in the artwork.
This is a fantastically educational book that will be perfect for any child that wishes to travel, especially to Washington, DC. It shows readers all the different landmarks around the city, along with some sights and sounds.
Traveling Tootsie is a fun and educational picture book that will inspire kids to travel. This will be an excellent book to gift to children with parents that travel a lot as it will show them a different way to cope with the separation. I also think this will make a great bedtime story as young children have plenty to look at on the page as their parent reads the story.
Pages: 38 | ASIN: B0BT1V88FL
Posted in Book Reviews, Five Stars
Tags: author, author interview, book, book recommendations, book review, book reviews, book shelf, bookblogger, books, books to read, childrens books, ebook, goodreads, indie author, karen honaker, kathy honaker, kids books, kindle, kobo, literature, nook, novel, parents, picture books, read, reader, reading, story, travel, Traveling Tootsie, writer, writing