The Spirit of Grace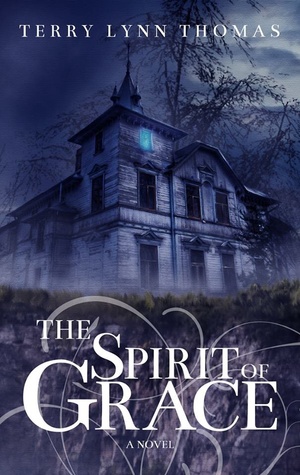 The Spirit of Grace by Terry Lynn Thomas is set in the 1940's against the backdrop of WWII-era California. Sarah Bennett has been living at The Laurels, an asylum, for the past year. When her mother fell to her death in the family home, Sarah was the only witness and prime suspect, but amnesia has erased her memory. Her father gets her released to come home on the one-year anniversary of his wife's death, hoping that her memory will return so the truth might come out.
But home doesn't seem to be a safe place. Her new stepmother, Grace, is threatened by Sarah's presence, the townspeople are still suspicious, and her small town is full of billeted soldiers and rumors of spies. Sarah just wants to clear her name, if only she could remember that night.
Sarah is a young woman, privately educated and raised in a wealthy household. Though she was sheltered, her free-spirited mother raised her with a sense of independence that helps her deal with the suspicious townspeople and invading reporters. Her father is distant, her stepmother is clearly up to no good, but the longtime family housekeeper, Anca is her ally. Her father's handsome writing assistant, Zeke, seems nice, but there's something suspicious about him. Despite her attraction to Zeke, she fears he may be a spy.
Zeke has a habit of conveniently popping up whenever Sarah needs him that's almost too often. He's also a delightful romantic interest, and the tension gives Sarah and Zeke's scenes together a lot of life. Both characters develop and grow throughout the story, fighting a battle between distrust and genuine attraction. The story has roots deep in the Gothic romance tradition, all the way down to the old family house that has its own secrets.
The author does a fine job of providing details that bring 1940's California to life. Little touches like the women wearing hats and gloves in public, blackout curtains at night to hide houses from Japanese bombing, and food rationing are all reminders that this isn't the modern era. Even the descriptions of the military structures built along the coast are spot on. Ms. Thomas has certainly done her research, and it shows in these important details. We don't get to spend a lot of time in San Francisco, but its proximity and military history is crucial to the story.
I was disappointed in the paranormal aspect of the story. Strange things do happen, but it's mentioned in an offhand manner that minimizes a plot point that turns out to be important. It's dropped in without very little backstory or support, other than a few characters speaking to Sarah about it, but they don't give her any further information. I feel the story would be just as mysterious and thrilling without it.
If you like classic Gothic romance, this is the book for you. Fans of mystery books and thrillers will also find something to like in this book. The plot is simple, but there are some interesting twists and mysterious encounters that will make you question your assumptions.
Pages: 272 | ISBN: 1626943966
About Literary Titan
The Literary Titan is an organization of professional editors, writers, and professors that have a passion for the written word. We review fiction and non-fiction books in many different genres, as well as conduct author interviews, and recognize talented authors with our Literary Book Award. We are privileged to work with so many creative authors around the globe.
Posted on March 4, 2016, in Book Reviews, Four Stars and tagged 1940, amazon books, asylum, author, book, book review, books, california, ebook, ebooks, fantasy, fiction, horror, literature, murder, murder mystery, mystery, mystery time, publishing, reading, review, reviews, stories, terry lynn thomas, the spirit of grace, world war 2, writing, wwII. Bookmark the permalink. 1 Comment.