Blog Archives
The story begins in 2009, where an old woman is being interviewed to tell the story of her history as a fighter in the French resistance to the German army in the 1940's. In the narrative told by Sarah Ashdown, the character that this history revolves around, readers are bounced seamlessly back and forth between the two eras, and listen as Sarah gives detail about the progression of her life. Simon Gandossi, the author of the story, allows readers peeks at Sarah's life now as an elderly woman in a nursing home with friends and memories to pass the days with.
England marks the setting for the beginning of the story, but most of the events take place in France or other war zones. By following the reflective narrative of Sarah Ashcroft, an elderly woman being interviewed by a TV reporter about her actions in the war against the Nazis, you'll learn about the horrific events that took place during the bombings and raids of World War II.
While the majority of the story focuses on Sarah, as she is the one re-telling it to those interested, you also get peeks into the lives of those of both in her past and present. A friendly nurse Patty makes a frequent appearance, and the disorganized reporter himself Daniel Warwick provides a sturdy companion to her as she gives him the story.
After leaving her English hometown and abandoning her family and friends after the disappearance of her husband and the loss of a dear friend, Sarah makes her way to France to help fight the German's and do her part to end the war. Sarah is met with many difficulties, since she is a woman, but she is a beautiful character, full of strength and wit, and consistently her own worst critic.
Throughout the story, you get to see Sarah's life in the present setting play out in her nursing home, and the toll of telling the gruesome tale of her war experiences is slowly made evident to the readers. Gandossi takes you on a thrilling, heart-wrenching ride of what life as a soldier in the 1940's was like, and compels those to feel deeply for Sarah as she agonizes over her decisions.
This isn't a cheerful story; as few stories about war are. In fact, it's a heavy read, full of history and heroic deeds. I enjoyed it, but I've never liked stories that are sad even until the very end. It made me really think about how hard life was for those suffering through the war in the 1940's, and it gave me unique insight I've never read before. The way Gandossi narrates the story through the voice of Sarah is inspiring and gives an intimate touch.
Pages: 435 | ASIN: B01N6JGBQK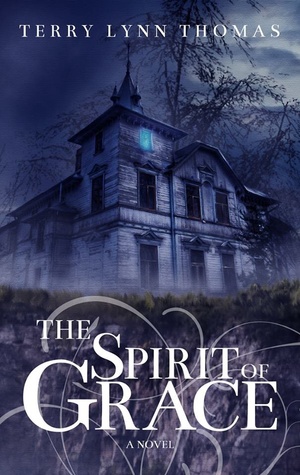 The Spirit of Grace by Terry Lynn Thomas is set in the 1940's against the backdrop of WWII-era California. Sarah Bennett has been living at The Laurels, an asylum, for the past year. When her mother fell to her death in the family home, Sarah was the only witness and prime suspect, but amnesia has erased her memory. Her father gets her released to come home on the one-year anniversary of his wife's death, hoping that her memory will return so the truth might come out.
But home doesn't seem to be a safe place. Her new stepmother, Grace, is threatened by Sarah's presence, the townspeople are still suspicious, and her small town is full of billeted soldiers and rumors of spies. Sarah just wants to clear her name, if only she could remember that night.
Sarah is a young woman, privately educated and raised in a wealthy household. Though she was sheltered, her free-spirited mother raised her with a sense of independence that helps her deal with the suspicious townspeople and invading reporters. Her father is distant, her stepmother is clearly up to no good, but the longtime family housekeeper, Anca is her ally. Her father's handsome writing assistant, Zeke, seems nice, but there's something suspicious about him. Despite her attraction to Zeke, she fears he may be a spy.
Zeke has a habit of conveniently popping up whenever Sarah needs him that's almost too often. He's also a delightful romantic interest, and the tension gives Sarah and Zeke's scenes together a lot of life. Both characters develop and grow throughout the story, fighting a battle between distrust and genuine attraction. The story has roots deep in the Gothic romance tradition, all the way down to the old family house that has its own secrets.
The author does a fine job of providing details that bring 1940's California to life. Little touches like the women wearing hats and gloves in public, blackout curtains at night to hide houses from Japanese bombing, and food rationing are all reminders that this isn't the modern era. Even the descriptions of the military structures built along the coast are spot on. Ms. Thomas has certainly done her research, and it shows in these important details. We don't get to spend a lot of time in San Francisco, but its proximity and military history is crucial to the story.
I was disappointed in the paranormal aspect of the story. Strange things do happen, but it's mentioned in an offhand manner that minimizes a plot point that turns out to be important. It's dropped in without very little backstory or support, other than a few characters speaking to Sarah about it, but they don't give her any further information. I feel the story would be just as mysterious and thrilling without it.
If you like classic Gothic romance, this is the book for you. Fans of mystery books and thrillers will also find something to like in this book. The plot is simple, but there are some interesting twists and mysterious encounters that will make you question your assumptions.
Pages: 272 | ISBN: 1626943966
Posted in Book Reviews, Four Stars
Tags: 1940, amazon books, asylum, author, book, book review, books, california, ebook, ebooks, fantasy, fiction, horror, literature, murder, murder mystery, mystery, mystery time, publishing, reading, review, reviews, stories, terry lynn thomas, the spirit of grace, world war 2, writing, wwII