A Completely Different Outlook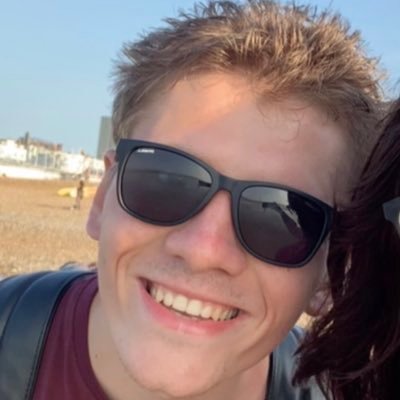 The Flying Fool is a thrilling fantasy adventure story following a ragtag group on an epic adventure in a highly imaginative world. What was the inspiration for the setup to your story?
Well when I first started writing "The Flying Fool" I wanted to write more of a pirate story. But when I wrote out the character of David, he didn't seem like someone who would be a captain or in that type of role. I played around with the idea of him just being a crew member on a ship or a second mate, but as I kept writing and establishing more of the wider world in the book that changed aswell. I'm planning on making this a series, hopefully atleast, and I've seen this book as a prequel to the main story. It introduces the world just enough for readers to get hooked on, as well as recurring characters that will feature in later books and the main villain of the whole series as well. That's how my whole thinking process went and how I settled on the setup
Your characters were intriguing and something I enjoyed about this novel. What were some driving ideals behind your character's development?
Thank you very much! For David, the main character, I've tried to make him a scoundrel, a lovable scamp. A Han Solo, if you will. I wanted the readers to keep guessing whether he would have a gold heart or whether he was rotten to the core. I concentrated on his psychology and outlook as a way to get readers, maybe not fully support or get behind him, but for them to understand him.
A second character I would like to mention would be Francesca. I wanted both her and David to have similar backstories, where something tragic happen, but for her to have a completely different outlook. I wanted to show her as a positive person who likes to see the best in people. Maybe even naïve, to a fault. As a counterpoint to David's more pragmatic, or even pessimistic, view of life.
Other characters we get to know mostly on a surface level, as most of the book is seen through David's perspective. For most of the story he only sees his own security and safety as paramount, inline with that he only trusts himself. To portray that I only gave the readers information that David would have, on certain characters as he would see getting close to other characters as a liability.
What were some themes that were important for you to explore in this book?
I wanted to show how previous experiences and childhood can shape a person. How similar experiences can birth different outlooks, and finally to show the importance of bonds and what lack of any can do to a person when he's going through hardship.
What is the next book that you are working on and when will it be available?
I'm actually working on a few projects currently! Whether all off them will see the light remains debatable and progress isn't the fastest as I have a day job aswell but I'm slowly working at all of them!
The Flying Magician- Sequel to the flying fool. It will have a new main character and I want to make it more of a mystery and detective novel.
Vampire of Sin- A modern fantasy book, where fantasy creatures live along side humans. The story will follow a new vampire as he builds a crime empire.
Untitled space opera/sci fi fantasy- This one doesn't have a name but it will follow a space bounty hunter as he joins a team to break someone out of prison. Something similar to ocean's 11 but in space.
An untitled book- No title currently either. This one will be more historical, very loosely, and is based during the 1910's before WW1. It will follow a british noble as he travels around the world with his friend and gets into various whimsy adventures. I'm wanting to make the main character of this one more active, as in he will create the plot through his actions/words, rather then the plot happening to the character and him just reacting to it.
Author Links: GoodReads | Twitter
About Literary Titan
The Literary Titan is an organization of professional editors, writers, and professors that have a passion for the written word. We review fiction and non-fiction books in many different genres, as well as conduct author interviews, and recognize talented authors with our Literary Book Award. We are privileged to work with so many creative authors around the globe.
Posted on June 21, 2021, in Interviews and tagged adventure, author, author interview, book, book recommendations, book review, book reviews, book shelf, bookblogger, books, books to read, ebook, Edgar Aleksandrovic, epic fantasy, fantasy, fiction, goodreads, kindle, kobo, literature, nook, novel, read, reader, reading, story, The Flying Fool, writer, writing. Bookmark the permalink. Leave a comment.