Blog Archives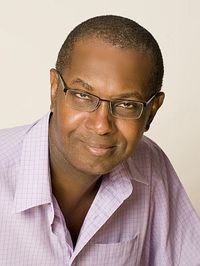 Mattie Boombalatty is a rhyming story following Mattie as she starts a new school and has to deal with bullies. What was the inspiration behind this book?
The playground taunt, Fatty Boombalatty, inspired the name Mattie Boombalatty. In general terms, bullying at school and cyberbullying seem to be increasing and leading to more tragic results. With bullying being such a universal problem, I thought it would be good to present an ethical, non-violent, and personally enriching way to address it.
The way that Mattie deals with bullies shows that there are other ways to feel rewarded for good behavior. Why do you feel this is an important lesson to learn?
With a bit of soul searching, it becomes clear that a majority of the most potent and memorable works of fiction deal with revenge in one form or another.
In its basic form, the villain is defeated, evil is destroyed, and there is much rejoicing in the land. Children are exposed to this rationale at an early age, and seeking revenge can easily become habitual.
Likewise, because of popular children's fiction, fame, wealth and physical attractiveness can become more desirable than the apparently mundane virtues of self-contentment, and the appreciation of good friendships and strong family ties.
In the book, Mattie's values and ethics are tested but she prevails by not taking the easiest path. Revenge may feel good for a while but, ultimately, it does not bring peace of mind.
I think it is important to show that the most valuable rewards for good behaviour may not be those temporary things that we are encouraged to seek. The most valuable things in life – love and friendship are free.
Learning this lesson early in life could mark the difference between lifelong happiness or a lifetime of discontentment.
What was the art collaboration like with illustrator Nhat Hao Nguyen?
I've been working with Hao for the past year, and it has always been a joy. He follows my very detailed instructions very well and produces beautiful and informative illustrations that visualise each poem.
What is the next book that you are working on and when will it be available?
I am currently working with the illustrators of two books, simultaneously. These will be the last two of seven illustrated children's books published under the umbrella of Wayne Gerard Trotman's Rhyming Stories.
A Turtle's Adventures is about a leatherback sea turtle named Shelly that returns to Matura Beach, in Trinidad and Tobago, to lay her eggs. It aims to inform children and their parents about the threats facing the world's largest living sea turtles. The premium hardcover book will be available at the end of October, 2020.
A Letter from a Gorilla is written as a letter of complaint from a monocled, silverback gorilla named Silverback Jeremy. It aims to promote conservation of the endangered African mountain gorilla. The premium hardcover book will be available at the end of November, 2020.
Author Links: GoodReads | Twitter | Facebook | Website
Mattie Boombalatty by Wayne Gerard Trotman is a children's illustrated short story that follows Mattie Boombalatty as she moves to a new town and falls victim to bullying by her new schoolmates. Trotman's simple yet profound lesson about morality, combined with the book's vivid and lively illustrations makes this a fantastic book for children.
Nhat Hao Nguyen, the illustrator of the book, is a skilled artist who makes each scene and character come to life. He uses vivid colors that pop, and his life-like yet cherub-like character illustrations add just the right amount of magic and realism to this children's picture book. His attention to detail on each page is fantastic.
Trotman's message about treating others who treat us lesser than we deserve is, as aforementioned, simple yet poignant. Mattie faces many anxieties that are understandable and normal for a school-aged girl. Some of her schoolmates decide for no reason that they do not like her and, as mean schoolchildren do, they make their feelings known. As distraught as she is over being taunted by her peers, she displays strength in refusing to wish them ill will, even when she comes across a glowing opportunity to get revenge. Mattie is ultimately rewarded for choosing the high road, and she reaches her happy ending in the story. While we as humans are not always rewarded for rising above our circumstances, Trotman makes it clear that the reward is not what matters – rather, the peace of mind that comes with choosing the right path is what ultimately matters.
Pages: 50 | ISBN-10: 1916184839
Posted in Book Reviews, Five Stars
Tags: author, book, book review, bookblogger, bully, childrens books, ebook, education, fantasy, fiction, goodreads, kids books, kindle, kobo, literature, Mattie Boombalatty, nook, parent, picture book, read, reader, reading, story, teacher, Wayne Gerard Trotman, writer, writing