Blog Archives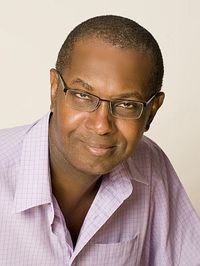 Song of the Blue Whale is an educational picture book that teaches readers about whaling and ocean pollution. Why is this an important topic for you?
The blue whale is the largest animal on Earth. This magnificent, gentle giant is an endangered species due to the ill effects of avoidable human behaviour. There may come a time when these beautiful creatures will only exist in photographs, video footage or on the pages of books. If properly educated, informed future generations can avert such a tragedy.
I loved the art in this book, especially the pictures of whales under the ocean. What is your favorite picture from the book?
In this volume, I included cameos of two characters from other books in the series. We see Mattie Boombalatty picking up rubbish from a beach with her mother. However, my favourite illustration features Shelly, the leatherback sea turtle with a purple heart painted on her shell. The double-page spread shows the beauty of a tropical coral reef spoiled by discarded tin cans, surgical masks, nets, plastic straws and bags. Shelly is coming to the aid of a companion trapped in a plastic bag. As well as colourful seahorses and tropical fish, we see two curious dolphins. It's a powerful image that forces older children to think about how we deal with rubbish and how it may affect other animals.
What is a simple step someone could take to help reduce ocean pollution?
Using less expendable plastic and recycling as much of the plastics we do use can dramatically reduce pollution in rivers, lakes, oceans and seas.
Do you plan to write more books on these same topics?
There is a total of seven books in my series of illustrated children's books. These appear in an anthology titled Wayne Gerard Trotman's Rhyming Stories, introduced by the poet and novelist Dr. Benjamin Zephaniah. I also co-wrote Believe in Fairies with my wife, Sherrie. Several species of wildflowers have disappeared from the English countryside. This rhyming fairy tale introduces children and their parents to the various types that still exist and encourages them to plant wildflower gardens.
Author Links: GoodReads | Twitter | Facebook | Website
Posted in Interviews
Tags: author, book, book recommendations, book review, book reviews, book shelf, bookblogger, books, books to read, children, childrens book, climate change, ebook, education, goodreads, kids, kids book, kindle, kobo, literature, marine life, nook, novel, parent, picture book, pollution, read, reader, reading, Song of the Blue Whale, story, teacher, Wayne Gerard Trotman, whales, writer, writing