Blog Archives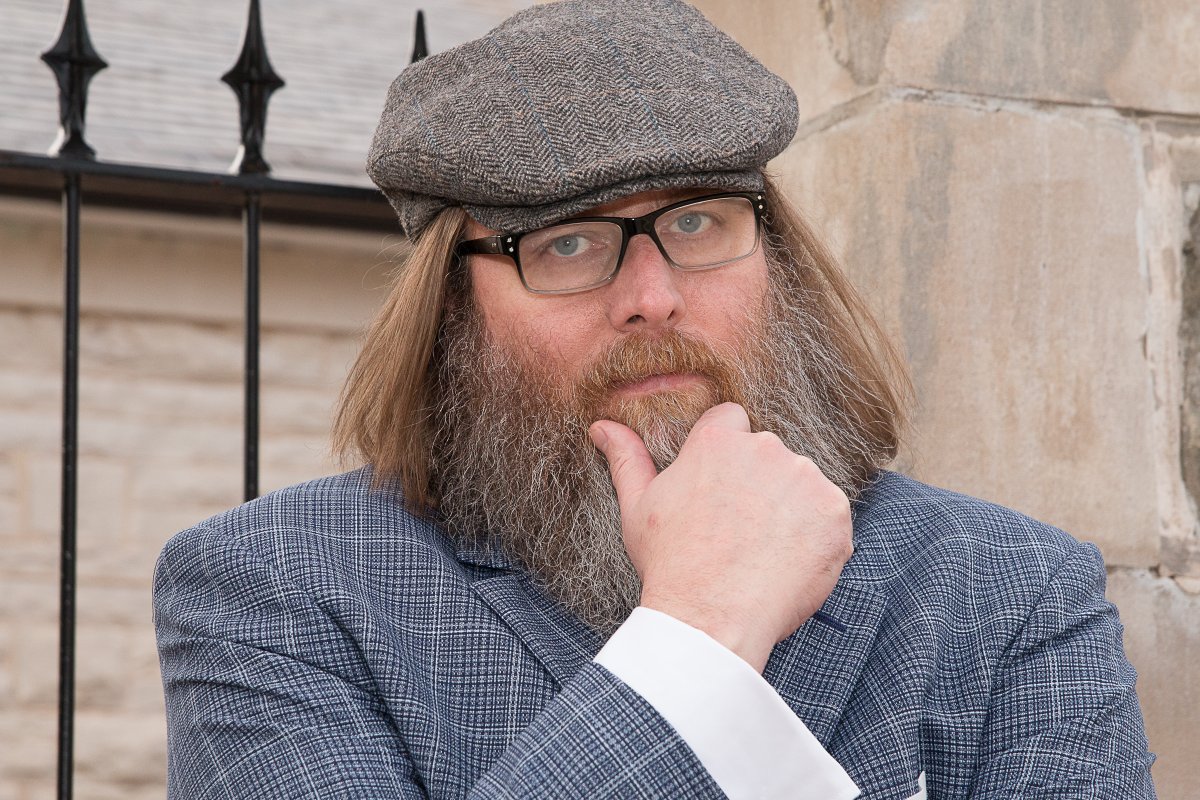 The Hidden Lives of Dick & Mary is a pair of paranormal tales surrounding the unusual lives and acquaintances of Dick Fischer and Mary Deacon. What was the inspiration for the setup of your supernatural stories?
For Haunted Houses: Gateway to the West and the Beyond, my inspiration was Jefferson Barracks itself. I'm retired from the Air Force and Air National Guard, 12 years of which were at "JB". Many of the ghost stories come from my fellow airmen.
The Tale of Mary Deacon is even more personal. During my teens and twenties I experienced waking up to grey beings in my bedroom. On one occasion I even experienced missing time shortly after getting home from work. These experiences felt real. Because of how real these experiences felt, it's easy to believe they happened. However, it's equally impossible not to wonder if they were some sort of dream. For this novella, it was cathartic to fully indulge the "I Want To Believe" impulse.
Dick and Mary are intriguing characters. What were some driving ideals behind their character development?
As a fan of paranormal investigation shows, I've always wondered: what were the ghost's stories? While the investigators often weave the narrative of the ghosts haunting a house, I wanted to write the ghosts as characters in their own right. For Dick, this meant making his gift beyond question for the reader.
In terms of Mary, I wanted to give her agency in her own right. She's more than her husband's assistant. Nor is she another psychic; mirroring her husband's powers. By making her an alien abduction experiencer she has her own past that makes her intriguing.
What scene from these stories did you have the most fun writing?
The very first one in Haunted Houses: Gateway to the West and the Beyond. This takes place in a basement on JB that is incredibly creepy when it's dark and you're all alone. Even now, reading this prologue give me the chills.
What is the next book that you are working on, and when will it be available?
My next book is called Broken Hearts & Other Horrors. It's 12 short stories that are so interconnected that it could be read as either a novel or a horror anthology. Broken Hearts & Other Horrors will also be illustrated by Corey Galal who has worked for TOPPS and Lucasfilm doing sketch cards for Star Wars and The Walking Dead! It will be available May 25, 2023.
But, it's not the only one I'm planning on releasing in 2023! My debut novel A Mother's Torment is dropping on September 1! This story is about a young woman moving back home after catching her husband cheating on their anniversary. As she develops her own psychic gifts, family secrets will be revealed that threaten to tear her family apart far more than the ghosts who haunt her girlhood home…
Author Links: GoodReads | Twitter | Facebook | Website