Faith Convictions and Beliefs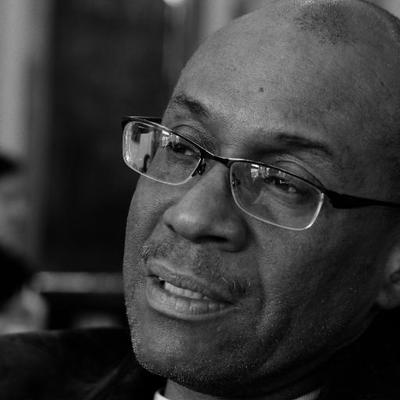 Get A Hold Of Yourself helps reader develop faith as a strong foundation for personal actualization. Why was this an important book for you to write?
This book arose in response to witnessing people struggle trying to live up to other's expectations about what the spiritual and religious life consists of. I believe every human being has the capacity to develop their own faith convictions and beliefs. This book is my attempt to instill confidence in people of faith to make that move.
What is a common misconception you feel people have about faith?
A common misperception regarding faith is everyone worships the same God. Everyone does not worship the same God. Many faiths have no god. Take Buddhism, for example. It is more a philosophy and spiritual practice than a belief system. There is no god to worship in Buddhism. Those who refer to Judeo-Christian-Islamic faith trace their roots to one God, but even those followers may conceive their worship and prayers to be different from one another. I encourage people to trust their sense of the holy, however they name it. Be free and know that you can pray to whomever or whatever you choose. You may choose not to pray at all. Perhaps, meditation or spending time quietly is your prayer. This book helps readers define their unique spiritual experience, or what I refer to as "transcendence." That means experiencing being in contact with something beyond everyday, mundane experience of the world. Sometimes, being in nature and realizing how beautiful the earth creates a feeling of oneness with the universe. That feeling is an example of experiencing transcendence. Most importantly, the book encourages readers to accept that different beliefs and practices can co-exist and maintain their truth. We are capable of believing and practicing different spiritualities without insisting one is superior or more true than another. There is a spiritual community for every belief and conviction. The book encourages readers to seek out or create a spiritual community that nurtures their spirit.
You serve as the minister of the Unitarian Universalist Church of Las Cruces, New Mexico. How has your experience helped you write this book?
Unitarian Universalism is a faith that welcomes all people. Every UU is different, so being a minister to people with varying convictions and beliefs forces me to ask each person about their personal stance on spiritual practice. I must listen deeply and respectfully and respond, accordingly. One person will practice Paganism while another will live as a humanist or atheist. This book is based on real-time and honest experience, spiritual practice, and community-building. It is not a religious or spiritual manual based on theory. It was written with an appreciation that there are many ways live out your faith convictions. All are valid (as long as you don't cause harm to self or others). Being a UU minister has provided me years of experience in the parish helping hundreds of people live out the faith convictions with genuine authenticity.
What is one thing you hope readers take away from your book?
I want readers to trust their intuition, experiences, and the knowledge they've accumulated throughout their lives and use that wisdom to develop deep spiritual convictions and faith practices that create joy and lead them toward confident living.
Author Links: GoodReads | Twitter | Facebook | Website
About Literary Titan
The Literary Titan is an organization of professional editors, writers, and professors that have a passion for the written word. We review fiction and non-fiction books in many different genres, as well as conduct author interviews, and recognize talented authors with our Literary Book Award. We are privileged to work with so many creative authors around the globe.
Posted on November 29, 2020, in Interviews and tagged author, book, book recommendations, book review, book reviews, book shelf, bookblogger, books, books to read, ebook, Get A Hold Of Yourself, goodreads, inspirational, kindle, kobo, literature, motivational, nook, novel, personal development, read, reader, reading, self help, spirituality, story, writer, writing, Xolani Kacela. Bookmark the permalink. Leave a comment.