The Breedline Series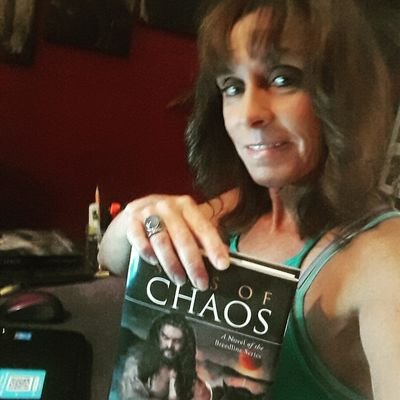 The Immortal follows an artists who's attacked by a creature that infects her with a virus that threatens to turn her if she succumbs to the bloodlust. What was the inspiration for the setup to your story?
In all my Breedline novels, there are situations where my characters are faced with good vs. evil, similar to the world we live today. Unfortunately, in the real world, between good and evil, "the bad guys" are sometimes the conquerors. But in my Breedline fantasy world, good always proves more powerful than their opposing evil forces. Although my characters face their share of trials and tribulations along the way, it's important to give my readers that fairytale ending where the "good guys" always prevails in the end.
Jena is an intriguing and well developed character. What were some driving ideals behind her character's development?
It was important for me to create a strong female character who isn't waiting for her "knight and shining armor" to be rescued. Although she does have a supporting character to help her along the way, Jena finds her own way to overcome the dangers—which are very terrifying and unimaginable—that are fast closing in.
What were some themes that were important for you to explore in this book?
The Immortal introduces new characters to my Breedline series who are "undead" and also stem from the eighteenth-century. So, with that in mind, I definitely had to put on my A-game. I love that time period, so creating characters from that era gave me that extra inspiration to do my best.
What is the next book that you are working on and when will it be available?
The next Novel of the Breedline series, The Curse, will be available in early 2022. Next in line for the Novels of the Breedline series include: Living Nightmares, and The Vampires in Manhattan.
Author Links: GoodReads | Twitter | Facebook | Website
About Literary Titan
The Literary Titan is an organization of professional editors, writers, and professors that have a passion for the written word. We review fiction and non-fiction books in many different genres, as well as conduct author interviews, and recognize talented authors with our Literary Book Award. We are privileged to work with so many creative authors around the globe.
Posted on July 18, 2021, in Interviews and tagged author, author interview, book, book recommendations, book review, book reviews, book shelf, bookblogger, books, books to read, ebook, fantasy, fiction, goodreads, kindle, kobo, literature, love story, nook, novel, paranormal, read, reader, reading, romance, Shana Congrove, story, supernatural, urban fantasy, writer, writing. Bookmark the permalink. 1 Comment.