I Could Visualize The Killer
The Nocturnal Devil is the third installment in the Griffin Knight series. What were some new ideas that you wanted to explore in this book that was different from the first two books? 
The POV of the killer. In my head, I could see the book lover following the eyes and hearing the thoughts of the killer, without revealing their identity. I thought it would be cool to throw that curveball at my fans and have a full chapter as a journal entry from the killer, rather than just a small soliloquy/excerpt.
A theme related to time. Since I could visualize the killer, I wanted to place the setting in October; a Halloween special.
Griffin Knight's backstory. Readers have been begging me to give it, and it was finally time to reveal his past and more about his life. I did not give this in the first novella because it was unrealistic for Griffin to sit down and have a flashback in the middle of an investigation where he is trying to catch a killer who is loose in New York City. Currently, I am revisiting Do Nothing to see if I can somehow give readers an insight into Griffin's past without spoiling the background information given in book two, and this novella. In A Colossal Injustice, I did not reveal much about Griffin's past due to the steep cliffhanger that I left in my first short story, Griffin suffering pain received from the Judge case, Griffin Knight being lost in thoughts about his upcoming case, and Griffin Knight reminiscing about his former partner Trenton Barnes. Now, do you understand why I did it this way?
A psychopath. The villain in Do Nothing is not crazy but has a clear motive: revenge. Likewise, the baddies in A Colossal Injustice are also not lunatics and have clear aims: freedom, greed, and power. However, in this novella, this devil is nuts.
A video camera. I added a video camera as icing on the cake.
The serial killer in this book is very compelling. Was there anything about that character that revealed itself while writing?
Yes.
What weapons would the killer use?
How could I give the villain an edge over our hero?
How can I increase the suspense of the story?
The killer's hair color.
What scene in the book was the most challenging but rewarding for you to write?
Chapter 9.
When and where will your book be available?
It will be published on Amazon this month.
Author Links: GoodReads | Twitter | Facebook | Instagram | Website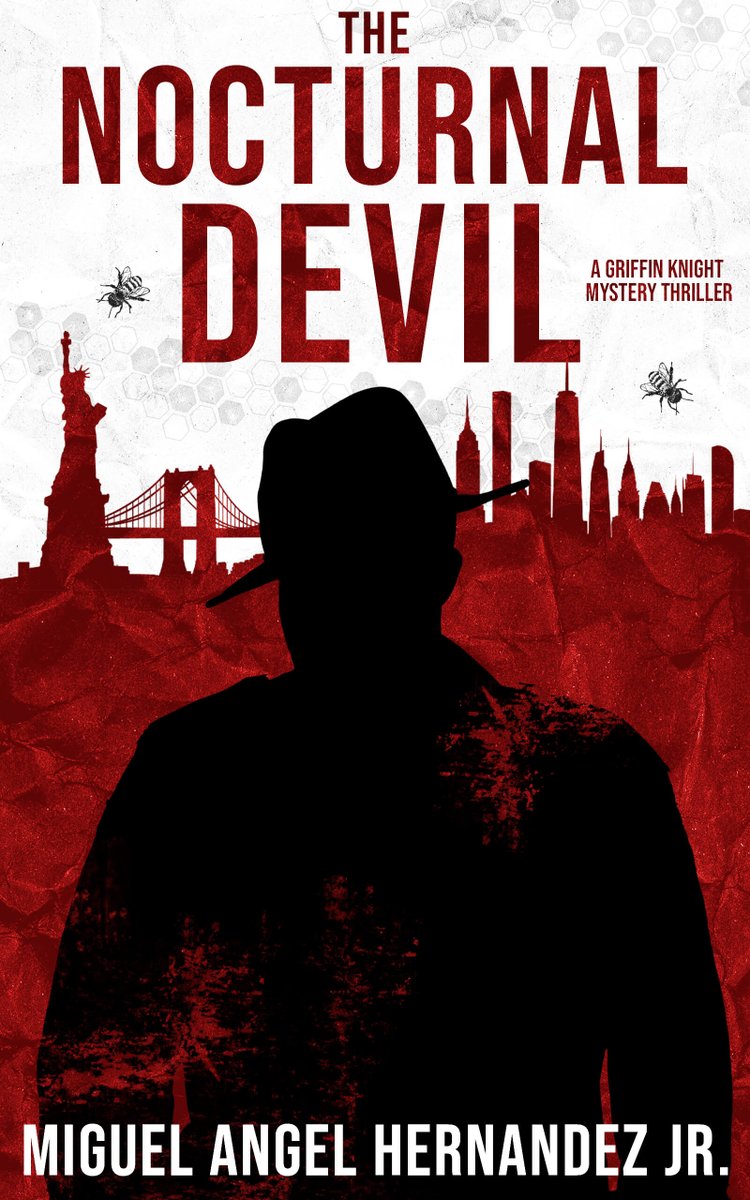 "Miguel Angel Hernandez Jr. is an award-winning published author who specializes in murder and mystery novellas. However, he loves to keep things fresh and interesting by dabbling in suspense, humor, horror, action, and even Sci-Fi.

His bestselling series, Griffin Knight centers around the adventures of renowned New York City detective Griffin Knight, a lone wolf who has a penchant for dangerous situations — even those beyond his jurisdiction.

As a writer, Hernandez aims to please. That is why, as one of his favorite pastimes, he scours the internet for reviews on his books so he can spin stories that truly resonate with his readers.

His influence goes beyond literature and taps into the world of TV, with favorites such as Perry Mason, Sherlock Holmes, James Bond, Jack Reacher, Dirty Harry, Paul Kersey, and Ace Attorney.

Hernandez earned his bachelor's degree from the University at Buffalo and likes to go to church with family, watch anime, and work out during his downtime. He is the winner of:

Literary Titan December 2022 Silver Book Award Winner
Literary Titan January 2023 Silver Book Award Winner
Winter Pencraft 2023 Seasonal Book Award Winner
Firebird 4th Quarter 2022 Book Award Winner
Feathered Quill 2023 Silver Book Award Winner
Write With Light Publications 2022 Annual Book Award Winner
Indies Today 2022 Finalist, Semi-Finalist, and Honorable Mention

Sign up to Hernandez's mailing list to stay up-to-date on future releases and awards on his website: https://iammahjr.com"
About Literary Titan
The Literary Titan is an organization of professional editors, writers, and professors that have a passion for the written word. We review fiction and non-fiction books in many different genres, as well as conduct author interviews, and recognize talented authors with our Literary Book Award. We are privileged to work with so many creative authors around the globe.
Posted on February 11, 2023, in Interviews and tagged author, author interview, book, book recommendations, book review, book reviews, book shelf, bookblogger, books, books to read, crime fiction, crime thriller, ebook, fiction, goodreads, indie author, kindle, kobo, literature, Miguel Angel Hernandez Jr., mystery, nook, novel, read, reader, reading, story, suspense, The Nocturnal Devil: A Griffin Knight Mystery Thriller, thriller, writer, writing. Bookmark the permalink. 1 Comment.