Blog Archives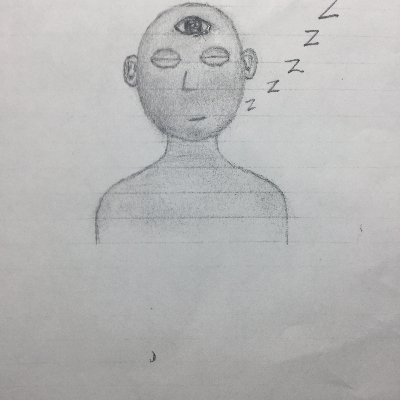 Insights to the spiritual world and interactions with the physical is a thought-provoking book with intriguing insights. Why was this an important book for you to write?
This was an important book for me to write as the research for this type of book in a genre of something different than all others took me my whole life to achieve. With people reading this book however fast they can read it, it will give them all the knowledge I know in this unique spiritual/physical field of greater understanding that quickly. It's just amazing to know that one's dedicated hard work throughout their whole life can be spread immensely to the world as they all read it and gain an understanding of the books content so very uniquely faster then that one's whole life of research to gain that one mysterious articulation.
What were some driving ideals behind your book's development?
The driving ideas behind my books development was mainly the fact that I would like to present to the world a new spiritual to physical way of better articulation for even skeptical viewers to see the truth in what I phrase. A physi-tual entertainments of arts warehouse is what I will provide for all entertainment warehouses to produce and sell physi-tual category entertainments (physi-tual: physical meshed with the spiritual or supernatural that I have trademarked) anywhere they choose. This book is the first to present this new genre thus it will create a new entertainment era for the world to magically enjoy. Kind of like an evolved Disney fairy tale to a considerably descript tale of the existence beyond our world of very miraculous creations, but for adults that dont know much into this spiritual world, rendering them spiritually blind and unable to even discover the world past their senses. This too was a great driving reason for me as I like to give the world great enjoyment beyond just a physical enjoyment of limited thought in it…
What were some themes that were important for you to explore in this book?
The themes that were important for me to explore in this book was the theme of good and evil, the theme of the unseen spiritual world but seen metaphoric spiritual one, the theme of life and death, the theme of life as we know it, also mainly the great mysterious theme of lucid dreaming that we all struggle with to master in all ways, and the theme of the great luminous ancient world back then of even greater knowledge that we essentially use whatever was left to apply on our earth today from back then.
When and where will your book be available for purchase?
My book will be available for purchase in April 2021.
Insights to the spiritual world and interactions with the physical is an intriguing book. It gets the reader to think about the spiritual world, the real world, and draw comparisons. The author writes in detail, capturing all the important information that the reader may want to learn about. Reading this book was a pleasant experience. Austin Maleik Collings gets one to think beyond the world we live in. Each page has something unique. The reader not only learns about one's physical self, but also one's spirituality and how to connect the two. The book goes over a topic more than once just so the audience understands the subject matter being discussed.
Some of the topics discussed appeared complex at first but after reading through a few pages, the reader gets to understand why the author selected the topics. I appreciate the author for writing this book as at the end of the reading, one gets to learn about different topics that can help one understand life. Reading about righteousness and evil was one of my favorite moments. How does one decide to be good or bad? Is free will a great thing for humans? While reading parts of the book that talked about evil, I reflected on my experiences and encounters with people who did good and some that were disappointing. Austin Maleik Collings will help you know more about yourself.
There are some pages which focus on being human and relating to God. These pages were also favorites. As an adult, it is one's responsibility to live according to God's wishes and taking part in constructive activities. Insights to the spiritual world and interactions with the physical is the kind of book believers and every human being should read because it enables one to understand complex subjects like the spiritual world, the power God has and our existence. One thing that stands out in Austin Maleik Collings's writing is his narration and breaking down of points. The author does not rush especially when he introduces a new topic. While reading, you get to realize that the author writes hoping to engage with readers of all kinds. The diction in the book is excellent and the words used are easy to comprehend.
Austin Maleik Collings does not use technical terms which can be confusing for the reader. The paragraphs are far from complicated and the author's inclusion of tales is a fun concept. Insights to the spiritual world and interactions with the physical is the kind of book that you read on a quiet afternoon when you are relaxing. Getting to learn about the earth, the spiritual side and the physical side was a delight. The ending of the book leaves readers in suspense, which was a great concept as it gets every avid reader to think of possible scenarios that would follow while digesting the content of the book.
Posted in Book Reviews, Three Stars
Tags: Austin Maleik Collings, author, book, book review, book reviews, book shelf, bookblogger, books, books to read, ebook, goodreads, Insights to the spiritual world and interactions with the physical, kindle, kobo, literature, nonfiction, nook, novel, read, reader, reading, spiritual, story, writer, writing