Only One Left Standing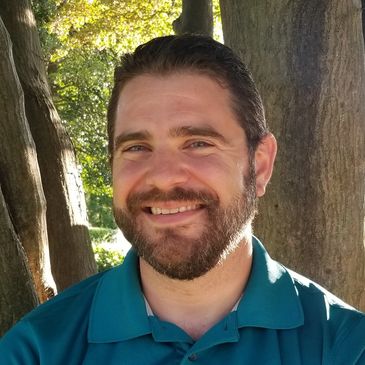 The Circle follows a man who's inducted into a secretive group who have everything they want but must hunt or be hunted to keep hold of their power. What was the inspiration for the setup to your story?
This story was loosely based on the game "Assassins" I played when I was younger. Each player got a random name and a water gun and they had to hunt their target and "assassinate" him/her. If successful, you then take your vanquished foe's target and hunt that person down until there is only one left standing. I was never very good at the game but always felt there was a greater story beneath the surface.
Doug is an intriguing and well-developed character. What were some driving ideals behind your character's development?
Doug had to be relatable, so it was important that he was well grounded and had a good heart. Otherwise, he may not have resisted for as long as he did. I don't believe, at least I hope, that the readers have the same tendencies as the seasoned members of the Circle, so it was important to take the reader along for the ride with Doug as he fought for his life. Doug is all of us when we have our backs to the wall and don't know what we're capable of. He is the living embodiment of fight vs. flight. But for him, the flight part was not an option.
What were some themes that were important for you to explore in this book?
I would say the main theme in The Circle is self-preservation. My hope is that the reader is constantly asking themselves, "How far would I go to preserve my way of life?" My guess is that we all would be surprised by our answers, and that's what I love about the world of The Circle. It forces us to ask ourselves tough questions.
What is the next book that you are working on and when will it be available?
Currently, I'm working on the next installment of the Circle Series called "Legends of the Circle." It is a prequel and it dives deeper into the Circle, some familiar characters, and their sacred rules. Barring any unforeseen circumstances, it's due out on October 5th. Kindle and e-reader users can pre-order it now on Amazon.
I also will be releasing a series of short stories that center around The Circle called the "Beyond the Envelope" Series. The first installment of those, "Mr. Star's Story" follows a minor character from The Circle whose story, despite wanting to, I couldn't tell in the book. It is available now on Amazon for $0.99, or a PDF version can be downloaded for free on my website, mjepublishing.com/beyond-the-envelope.
Author Links: GoodReads | Instagram | Twitter | Facebook | Website
About Literary Titan
The Literary Titan is an organization of professional editors, writers, and professors that have a passion for the written word. We review fiction and non-fiction books in many different genres, as well as conduct author interviews, and recognize talented authors with our Literary Book Award. We are privileged to work with so many creative authors around the globe.
Posted on June 27, 2021, in Interviews and tagged author, author interview, book, book recommendations, book review, book reviews, book shelf, bookblogger, books, books to read, crime fiction, crime thriller, ebook, fantasy, fiction, goodreads, kindle, kobo, literature, murder mystery, mystery, nook, novel, read, reader, reading, Stephen Galgon, story, suspense, The Circle, thriller, whodunit, writer, writing. Bookmark the permalink. Leave a comment.