Blog Archives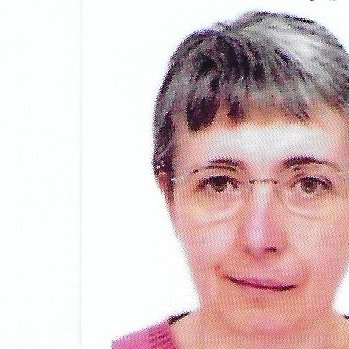 Pages and Leaflets of North Oxfordshire: My Lineage Pre 1700-1959 tells your family's history for eight generations. Why was this an important book for you write?
To be able to share my lineage with others and for all the research not to go to waste. To provide a guide to people starting out on their family history journey.
What was the research process like for this book?
Fairly straightforward. I split the research into sections: lineage and children (from records held in the public library and family knowledge) which was placed into a family tree. Copy Wills (from various websites) Church history( from various websites) and miscellaneous information about the villages. The information was then merged, as applicable.
What was one thing you learned while researching your family that had the greatest impact on you?
How poor the family was and the number of generations it took for them to truly better themselves.
What do you hope is one thing readers take away from your family's story?
Every family has a different story to tell and so, peoples' roots can be diverse.
Author Links: Facebook | Twitter | Website
Pages and Leaflets of North Oxfordshire: My Lineage Pre 1700-1959 by Angela Fortnum is a book on family lineage and history. Fortnum was born in Banbury, Oxfordshire. Throughout her life, she has taken up several roles. After completing her schooling, she worked in a bank, took early retirement, and did a health and social care course. However, it wasn't until her mother's death that her interest in genealogy was rekindled that ultimately led her to write the book that explores her ancestry, going back to her seventh maternal great grandfather (GGF) and finally concludes with her mother and herself.
Fortnums exploration started off as a simple curiosity about her history; it was only when she started with her research that she realized that there was a story to tell and decided to publish the book as we see it today for the interest of the family historians. The book explores the gradual transition over eight generations from agricultural laborers to self-employed to smallholders and a change in religious beliefs, which stays an essential theme throughout the book. Fortnum's ancestors have worked in various occupations, been affiliated with different churches, and passed on numerous possessions down the family line, the original account of which has been provided wherever possible in the text.
The text is supplemented by original and unabridged documents. It also provides photos of the churches and directions for those curious and who wish to dive deeper into the local history. I would have liked to have seen topics of general interest or more details about the historical events from the ancestors' perspective and the impact on their general routine. This insightful book is a fascinating family account filled with photos and historical documents.
Pages and Leaflets of North Oxfordshire: My Lineage Pre 1700-1959 would benefit those doing an in-depth academic pursuit of genealogy. It provides readers with examples of how to put together a family genealogy history and examples of what documents to look for.
Pages: 53 | ASIN : B07HMTFL3M
Posted in Book Reviews, Three Stars
Tags: Angela Fortnum, author, biography, book, book recommendations, book review, book reviews, book shelf, bookblogger, books, books to read, ebook, education, genealogy, goodreads, historical, kindle, kobo, literature, memoir, nonfiction, nook, Pages and Leaflets of North Oxfordshire, read, reader, reading, reference, writer, writing