Blog Archives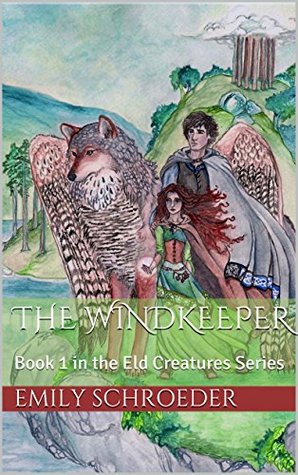 The Kingdom of Galgeath has declared war! King Adonyss and Roden know there is only one option to save the land they love. That option involves a young girl named Morgan who is destined to fulfill a prophecy. Everyone is concerned, however, because they don't believe she is old enough. They hoped for a few more years at least. With war looming at their borders they have no choice and are forced to move much earlier than anticipated.
Roden stole Morgan from Galgeath when she was just a baby and has had her hidden away in order to protect her from the world as she grew up. She has been carefully sheltered, and denied access to the world of magic as much as possible to prevent her from accidentally stumbling upon her true powers and attracting attention. Now Roden is faced with a serious task. He must retrieve the girl and quickly teach her all he knows of magic while helping her harness her skills so they can begin their quest to fulfill the prophecy.
Their adventures take them to many places, including a frozen wasteland, the lair of a dragon, the hidden home of the long lost Marlens, and the King's castle. Throughout it all, Morgan is trying to navigate her new found powers and the complicated world of men and romance while also learning to face her feelings of abandonment and loss over being an orphan.
Whenever a storyline is driven by a prophecy, the ending is already foretold, which leaves the author, Emily Schroeder, with the challenge of keeping the reader guessing. The author of The Windkeeper does an excellent job of this. Even though the end is foretold, the way Morgan goes about fulfilling it keeps you turning the page. There are enough plot twists to keep the reader on their toes. Also, although you know she will fulfill the prophecy, you really don't know for sure whose side she will be on until she decides, officially, and for herself.
Morgan is a woman with strength and grit, making her a valuable and worthy heroine. She loves and respects all the creatures she comes across, and she says what she thinks without mincing words. She is a girl who deserves to be prophesied about and she becomes a woman who deserves to be a legend.
I would certainly recommend this book to other readers and I am eager to see what other work this author has in store. The novel was well written, and the characters were all well rounded, even those who played a minor part. The novel was full of emotional ups and downs and action packed adventure. Everything you would want in a novel of this genre and more.
If you like to read about mythical creatures and magical adventures, and you love a story with a good hearted and strong female lead than this is the story for you. I really hope the author writes a sequel!
Pages: 476
ISBN-10: 1503518736