Blog Archives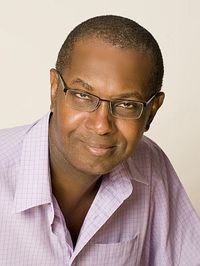 Kaya Abaniah and the Father of the Forest follows a young man who discovers he has an extraordinary ability and that he's being hunted by a vampire. What was the inspiration for the setup to this exciting story?
The idea that people may not be what they appear to be, or that heroes may be the unlikeliest of individuals, has always appealed to me.
Kaya Abaniah and the Father of the Forest draws heavily from Trinidad and Tobago's culture and folklore with surprising twists. The titular Father of the Forest is Papa Bois, French patois for "father wood" or "father of the forest". He is a Pan-like character who is thought of as the protector of Trinidad's forests and its flora and fauna.
The vampire in Kaya Abaniah and the Father of the Forest is a witch-like, shapeshifting Caribbean folklore character called a soucouyant. According to Trinidadian legends, she appears as a reclusive elderly woman by day. By night, she peels off her wrinkled skin and assumes her true form of a ball of fire. She streaks across the night sky in search of her next victim whose blood she sucks while they sleep.
Up until the 1970s, Trinidad and Tobago's folktales were told, much like ghost stories, to the youth. However, the tradition and the legends that were told are being lost to history. Part of my aim was to revitalise interest in Trinidad and Tobago's rich folklore. Kaya Abaniah and the Father of the Forest also asks the question, "What if characters such as Papa Bois and Soucouyant aren't what we thought they were?" "What if there is a logical, scientific explanation for them?"
Kaya is an intriguing and well developed character. What were some ideas that guided his character development?
More than any other fictional character I've developed, Kaya draws heavily from my life experiences as a teenager while growing up in Trinidad and Tobago. His love life and fighting ability are far more advanced than mine were at age 14. However, his interests in art and photography and his achievements as a sprinter are similar to my own at his age.
Kaya is bullied at school and has to endure heartache and death in his family. At 14, he falls in love. I wanted to portray a character that is fairly universal in terms of coming of age. At the same time, I wanted to suggest that extraordinary things can be achieved by the unlikeliest of people, living in the unlikeliest of places. Everyone expects superheroes from powerful nations. Heroes from the Caribbean are very rare.
Kaya's development as a character builds on attaining maturity from having to deal with unique issues while overcoming personal insecurities. The idea that muscle is not the only determinator of strength meant that Kaya would be skinny. Throughout the story, his confidence grows as a result of winning small but significant interpersonal, physical, and emotional battles.
The story is set in the Republic of Trinidad and Tobago. Why did you choose this location for the setting to your novel?
Where locations on our planet provide major settings, most science fiction stories tend to be set in technologically advanced countries such as the United States of America, the United Kingdom, France, Germany, the Soviet Union or Japan. In fact, my first instalment in the Cosmic Sea universe, Veterans of the Psychic Wars, begins in London, England. However, for Kaya Abaniah and the Father of the Forest, I wanted to suggest that advanced alien beings may have interests in our planet that are not defined by our narrow concepts of cultural ideology, military strength or political influence.
There are certain plants and animals that exist only on the islands of Trinidad and Tobago. And, in the book, an alien scientist is convinced that the cure for a virulent bioengineered virus could be found among the naturally-occurring organisms endemic to Trinidad. Trinidad is the second largest leatherback turtle nesting site in the world. Because of this, I could easily weave conservation themes into the story. Trinidad and Tobago has one of the most culturally rich and ethnically diverse populations in the world and this makes for unique and interesting storytelling. Stories set in the Caribbean, or featuring characters from the region, often dilute their unique manners of speech. In Kaya Abaniah and the Father of the Forest, I wanted to present raw and authentic Trinidad Creole and Jamaican patois. The book features an extensive glossary of terms for anyone not familiar with the more exotic aspects of Caribbean dialogue.
Kaya Abaniah and the Father of the Forest is also my attempt to increase interest in Trinidad and Tobago folklore, which is gradually being lost. The book portrays teenage life that is unique and different from British and American portrayals that most English readers would be familiar with.
What is the next book that you are working on and when will it be available?
For just over a year, I've been working on a series of illustrated children's rhyming stories. These books present the themes of conservation and bullying at school, which I began in Kaya Abaniah and the Father of the Forest, to younger audiences. My next release is Song of the Blue Whale, which will be available from 16th August 2020. In the wake of COVID-19, improperly discarded masks have added to the pollution of oceans and waterways. This is reflected in the artwork.
The book encourages children and their parents to sponsor whales, recycle, use less plastic, discard rubbish responsibly and be more mindful humans. Hopefully, it will make a positive difference.
Author Links: GoodReads | Twitter | Facebook | Website
Kaya lived the life of an ordinary 14 year old, dealing with family, school, bullies, and crushes. Until one day, after an unexplained fever, increasingly odd things began to happen. Suddenly it seemed like there was very little in Kaya's life that was ordinary, especially after a near death experience on a school field trip. As the months passed, he was inundated with information and experiences straight out of science fiction, and with every new discovery came a new danger until Kaya had to learn how to protect himself and those that he loved, even as he questioned who he could trust. Nothing would ever be ordinary again.
This is the story for "Kaya Abaniah and the Father of the Forest" by Wayne Gerard Trotman. Set against the rich cultural landscape of Trinidad and Tobago, "Kaya Abaniah" weaves a tale that goes from zero to a hundred pretty darn quick and also keeps a solid narrative as it does so. Trotman describes the scenery vividly, making the depictions of local flora and fauna come to life, as well as incorporating various pieces of native folklore and legends. For Kaya, life in his small hometown of Coconut Grove was enriched by that nature and the stories of supernatural happenings. A personal experience with Papa Bois, the so called Father of the Forest and protector of all living things, opens the door for Kaya to an understanding that life is so much bigger than he ever could have imagined. Before long, multi-generational feuds, murder, witches, time travel, and multiple alien races are all things he is suddenly forced to understand and contend with. Even with everything going on, the book tends to flow very smoothly, and as the reader learns along with Kaya, new twists and turns continue to reveal themselves, very nearly to the end.
"Kaya Abaniah" is a cleverly written coming of age story, steeped in a science fiction skin. Even as Kaya begins to absorb lifetimes worth of knowledge, it is mentioned multiple times that his age prevents him from using his new skills with complete restraint. As a result, he is restricted from using them fully. Kaya struggles with uncertainty, lack of confidence, and bouts of elation much like any other early teen, but his struggle to come to terms with his identity is something much more unique. His emotional growth, as seen through his own eyes, invests the reader in his fate very early on.
It gets wild in the very best way, although at times the plot thickens to the point of being just a tad convoluted. The twists were well written and managed to be complete surprises, and overall it was a fantastic piece of science fiction.
Pages: 481 | ASIN: B00T1DFTL2
Posted in Book Reviews, Four Stars
Tags: author, book, book review, bookblogger, ebook, fantasy, fiction, goodreads, Kaya Abaniah and the Father of the Forest, kindle, kobo, literature, mystery, nook, novel, paranormal, read, reader, reading, science fiction, story, supernatural, suspense, teen fiction, thriller, Wayne Gerard Trotman, writer, writing, young adult