The Bigger Picture of Health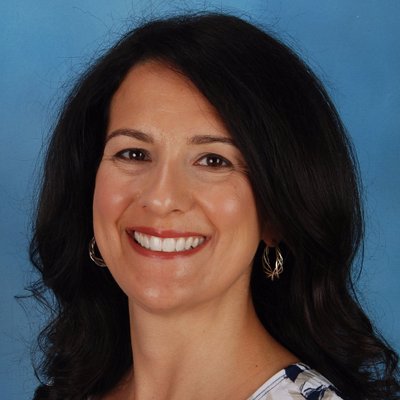 Healthy Dividends helps readers increase productivity and live a longer healthier life. Why was this an important book for you to write?
I have done a lot of speaking at employee wellness seminars, senior centers, and conferences, and I have found that people still wanted more when our time was up. I look at my book as a way to get more in-depth information than the time allowed for a seminar. I also believe that a healthy way of living can extend your life and make you think and feel better, so I wanted to share all of this in one complete guide that can be used as a reference, so you can get a lot of use out of it.
You are a registered dietitian and a certified wellness coach and fitness instructor. How has your experience helped you write this book?
I feel so strongly that wellness is more than exercise and nutrition, but those are important pieces. Becoming a coach has taught me to look at the bigger picture of health and wellness. One of the fundamental things I ask of clients is to schedule fun experiences into their calendar. If you do the things that make you happier, it puts you in a better mindset to do the other things that are good for your health. I call these experiences energizers, and they might be reading a book, spending time with family, taking pictures of nature…it's different for everyone, but figuring out what they are, discovering new ones, and planning them in your schedule can be very inspiring. The book is a culmination of all my knowledge and education becoming and practicing as a dietitian, fitness instructor, and coach. It includes so many insights and tips I have gathered from working with wonderful clients and groups who have shared their success stories with me.
I appreciated all of the healthy tips provided throughout the book. What do you find is a common misconception people have about health and dieting?
I think people see it as a chore rather than as self-care. When they change their perspective, healthy habits become more fun and achievable. Having the right mindset is key. I have seen this over and over again with clients who start to care for themselves more, rather than beat themselves up.
What do you hope is one thing readers take away from your book?
I hope that readers take exactly that away…that is, hope. I give so many ideas, tips and stories about ways to improve their health, that my ultimate goals is to show people that there are simple things they can do to feel better and live longer, and to give them the hope and inspiration to try some of those things.
Author Links: GoodReads | Twitter | Facebook
About Literary Titan
The Literary Titan is an organization of professional editors, writers, and professors that have a passion for the written word. We review fiction and non-fiction books in many different genres, as well as conduct author interviews, and recognize talented authors with our Literary Book Award. We are privileged to work with so many creative authors around the globe.
Posted on August 8, 2020, in Interviews and tagged author, author interview, book, book review, bookblogger, ebook, education, fitness, goodreads, health, Healthy Dividends, kindle, kobo, lifestyle, literature, nonfiction, nook, nutrition, read, reader, reading, self help, story, Tricia Silverman, writer, writing. Bookmark the permalink. Leave a comment.