Power Without Responsibility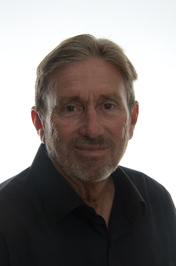 The Battle for Imperiana follows Meesha and her allies as they uncover a plot to restart another war which threatens Imperiana. What was the inspiration for the setup to this thrilling story?
In the first PATCH MAN book, I explained how the origins of the war between Imperiana and Summia began as a result of depopulation by the developer of the Labyrinth, Julius Gelfson. President Gelfson's plan to destroy Summia is reminiscent of several of today's world rulers who think power is the best way to get whatever they want, but power without responsibility, without compassion is simply a threat, and there will always be Meeshas of the world who will confront that threat.
Meesha is an intriguing and well developed character. What were some ideas that guided her character development?
Throughout the first three books of the PATCH MAN series, Meesha grows both chronologically and in her maturity. We see her as a young, one-armed girl in book one who is unflagging in her optimism, but in book two, like many teenagers, she is moody and controlled by her emotions. During these first two books, Var and Zefa, her adopted Father and Mother, guide her character's development through their unconditional love. In book three, The Battle For Imperiana, she has matured, but her love for Ten becomes her driving force. She is both fiercely independent and emotionally attached, as I suppose many of us are.
I enjoyed the detailed and intricate world you've built in your Patch Man series. What were some themes that were important for you to capture in this book?
Two major themes are hard to miss: 1. War is destructive 2. Family can help us overcome adversity in life. Of course there are numerous subthemes as well. Balance is needed in any community if we are to live healthy, productive lives. In the book, this is shown through the loss of technological power and the rise of magical power. The Chunee are a good example of how a people have found balance in their lives. Another subtheme is a warning that children who play computer games all day may not interact well on the human level when they become adults.
This is book three in your Patch Man series. What can readers expect in book four?
Book four and book five have already been written, so I can talk to this question with some insight. Book four is Ulan's backstory. It describes the forces and events that led her to become an assassin. Book five continues in Summia with Meesha expecting, but events soon have Meesha, Ten, Riata and Ulan thrown into a Doppelganger domain where they meet their opposites in a world no longer covered by desert but by oceans.
Author Links: GoodReads | Twitter | Facebook
About Literary Titan
The Literary Titan is an organization of professional editors, writers, and professors that have a passion for the written word. We review fiction and non-fiction books in many different genres, as well as conduct author interviews, and recognize talented authors with our Literary Book Award. We are privileged to work with so many creative authors around the globe.
Posted on August 22, 2020, in Interviews and tagged action, adventure, author, author interview, book, book review, bookblogger, ebook, fantasy, fiction, goodreads, kindle, kobo, literature, military, nook, novel, read, reader, reading, Rick Stepp-Bolling, science ficiton, scifi, space adventure, story, suspense, The Battle for Imperiana, thriller, war, writer, writing. Bookmark the permalink. Leave a comment.