What can loneliness drive us to do?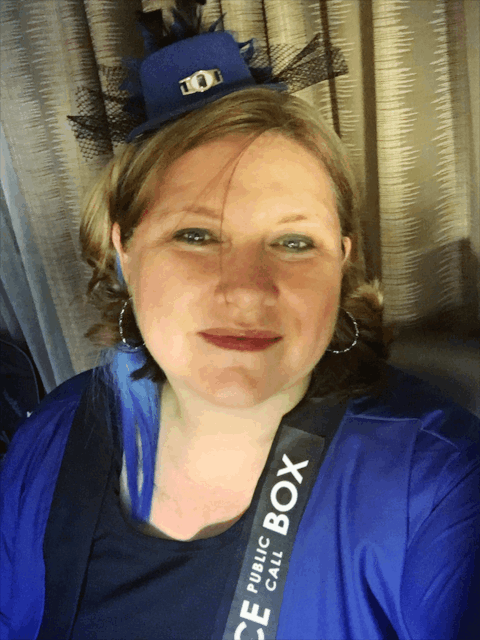 Adam Frankenstein: Search for a Soul is a collection of thought-provoking short stories. What were some sources that informed your writing?
First, I read Mary Shelley's Frankenstein: Or The Modern Prometheus. I knew the Universal Studios and Hammer films weren't true to the book, as movies often aren't, and I wanted my Frankenstein to be based off the book. In the book he is a sympathetic character, but becomes a murderer. He's not given the chance to redeem himself and I wanted that opportunity for him.
Next, I read about Mary Shelley. It was important to me to get inside her head and understand her motivations. I watched the movie about her life and I read several books about her including Mary Shelley: Her Circle and Her Contemporaries and Mary's Monster: Love, Madness, and How Mary Shelley Created Frankenstein. I read university papers about her life and spoke to professors and other experts.
I've always been a fan of horror. I love the classics. I've read and reread so many classic horror tales that I plan on tapping into as I write. I read modern horror as well. I want to be able to appeal to the modern reader while intriguing them with classic stories.
Adam is an intriguing and well developed character. What were some driving ideals behind his character development?
I've always felt especially drawn to two fictional characters in my life; Frankenstein's monster and Jane Eyre. There's something about a person who is all alone in the world trying to be better even when no one else might care about their life. I admit that Adam has some traits you may find in Mr. Rochester. Rochester warred with himself, justifying what he did even when he knew it was wrong. But, he had such passion the reader forgave him his past deeds and wanted to see him become the man Jane deserved.
In the novel, Frankenstein, the monster, who I've called Adam, is intelligent and realizes his own plight. He's not the green-faced monster of the movies. His acceptance of the world's rejection of him drives him to insist on a companion so he won't be alone. I think we can all relate to feeling alone in the world at some point in our lives. What can loneliness drive us to do?
I knew immediately that the only way to keep Adam from becoming a true monster was to give him love and let him experience love for someone, or something else. A life totally devoid of love will certainly make anyone a monster. I gave him Bella, his little dog who also happens to be immortal. It wasn't just the fact that dogs will love you no matter what you look like as long as you're kind, but it was Adam's experience of loving and of knowing he had the capacity to love that changed the trajectory of his life.
The Madame and the Madman is my favorite story from the collection. Do you have a favorite, or one that stands out from a writers perspective?
Although I admit to loving any story Victor Dracula shows up in, such as The Madame and the Madman, my personal favorite to date is Marked. It can be difficult to show character growth in short stories. And though I hope to show a little of that in each story, I felt Marked showed the greatest growth. Adam starts out a total brute willing to kill someone for kicking his dog. He's calculating and unsympathetic to Seline at first. But, the little girl and her acceptance of him change things in Adam. Knowing that Sabine is not the girl's mother, but is risking her life for the child change something in him. I love who he is at the end of this story.
What is the next book that you are working on and when will it be available?
I recently signed a contract with an amazing agent who is excited about Adam and the other stories surrounding Mary Shelley's League of Supernatural Hunters. I'm doing the final edits of The Deadly Pieces, which is the first full Adam Frankenstein novel. It's set in modern times and he has become a U.S. Marshal in Houston, TX. He's secretly after a witch conducting unsanctioned experiments on the homeless population. So, there's still the paranormal element though I do work with an actual U.S. Marshal to ensure any procedural parts of the book are correct.
I do have Adam Frankenstein comic books and am currently working on his origin story according to my own mythology. That should be out the first part of next year.
Author Links: GoodReads | Twitter | Facebook | Instagram | Website
About Literary Titan
The Literary Titan is an organization of professional editors, writers, and professors that have a passion for the written word. We review fiction and non-fiction books in many different genres, as well as conduct author interviews, and recognize talented authors with our Literary Book Award. We are privileged to work with so many creative authors around the globe.
Posted on September 19, 2020, in Interviews and tagged Adam Frankenstein: Search for a Soul, author, author interview, book, book review, bookblogger, ebook, fantasy, fiction, goodreads, horror, kindle, kobo, literature, mystery, nook, novel, occult, paranormal, read, reader, reading, science fiction, Sheila English, short stories, short story, story, supernatural, suspense, thriller, writer, writing. Bookmark the permalink. Leave a comment.