Love Can Change Your World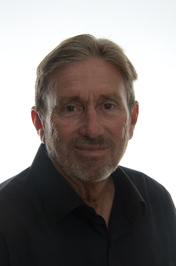 The Battle for Summia is book two in your Patch Man series. What were some new ideas you wanted to introduce in this book that were different from book one?
I needed to have the relationship between Ten and Meesha develop, so I had to have a seven year gap between book one and book two. That way Ten and Meesha are teenagers with the usual teenage problems involved with angst and emotional growth. Secondly, as you have noted in your review, Ulan's story needed to be developed. I had to have reasons for why she changed from being an assassin to being a supporter of Summian freedom. Through Ulan's story I also wanted to look at the idea of guilt and redemption as those two ideas are an important part of her character. Finally, I tried to advance the notion that love is love and it doesn't matter if you're gay, straight or transgender, love can change your world.
Ulan was a stand out character for me in this book. What were motivations you felt drove the character?
Ulan is my most complex character. In book one, she is an Imperial assassin, but in her relationships with Shola and Goya she is forced to look at herself and her profession in a new light, but it isn't until Riata's appearance that she truly is motivated to change. Love has a tendency to do that in people. Just a side note here: I was so intrigued by Ulan's character that I needed her to have a book all to herself. This book (Ulan: Patch Man IV) looks at the backstory of Ulan and how she became an assassin. Hopefully, this book will be out within another year.
President Gelfson is an equally compelling character. Are there any real life sources of inspiration you modeled this character on?
I sincerely hope there are no real life characters like Julius Gelfson, but I did take some of his less endearing qualities from other autocrats. Adolf Hitler is the first to come to mind. However, Gelfson is not totally evil. Even antagonists need to have good reasons for doing what they do and Gelfson begins by trying to do the right thing. Unfortunately, he has a narrow vision and that leads to problems.
What can readers expect in book three of the Patch Man series?
In book three, The Battle for Imperiana, Meesha must choose between saving her husband, Ten, or her mother, Zefa. The final battle to decide the fate of Summia and Imperiana is about to be waged and the outcome is in doubt. One or more of the valiant Summians will not survive the war.
Author Links: GoodReads | Twitter | Facebook
About Literary Titan
The Literary Titan is an organization of professional editors, writers, and professors that have a passion for the written word. We review fiction and non-fiction books in many different genres, as well as conduct author interviews, and recognize talented authors with our Literary Book Award. We are privileged to work with so many creative authors around the globe.
Posted on November 1, 2020, in Interviews and tagged author, author interview, book, book review, bookblogger, dystopia, ebook, epic fantasy, fantasy, fiction, goodreads, kindle, kobo, literature, mystery, nook, novel, paranormal, read, reader, reading, Rick Stepp-Bolling, science fiction, scifi, story, supernatural, suspense, The Battle for Summia, thriller, writer, writing. Bookmark the permalink. Leave a comment.