Blog Archives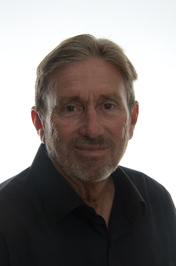 The Battle for Summia is book two in your Patch Man series. What were some new ideas you wanted to introduce in this book that were different from book one?
I needed to have the relationship between Ten and Meesha develop, so I had to have a seven year gap between book one and book two. That way Ten and Meesha are teenagers with the usual teenage problems involved with angst and emotional growth. Secondly, as you have noted in your review, Ulan's story needed to be developed. I had to have reasons for why she changed from being an assassin to being a supporter of Summian freedom. Through Ulan's story I also wanted to look at the idea of guilt and redemption as those two ideas are an important part of her character. Finally, I tried to advance the notion that love is love and it doesn't matter if you're gay, straight or transgender, love can change your world.
Ulan was a stand out character for me in this book. What were motivations you felt drove the character?
Ulan is my most complex character. In book one, she is an Imperial assassin, but in her relationships with Shola and Goya she is forced to look at herself and her profession in a new light, but it isn't until Riata's appearance that she truly is motivated to change. Love has a tendency to do that in people. Just a side note here: I was so intrigued by Ulan's character that I needed her to have a book all to herself. This book (Ulan: Patch Man IV) looks at the backstory of Ulan and how she became an assassin. Hopefully, this book will be out within another year.
President Gelfson is an equally compelling character. Are there any real life sources of inspiration you modeled this character on?
I sincerely hope there are no real life characters like Julius Gelfson, but I did take some of his less endearing qualities from other autocrats. Adolf Hitler is the first to come to mind. However, Gelfson is not totally evil. Even antagonists need to have good reasons for doing what they do and Gelfson begins by trying to do the right thing. Unfortunately, he has a narrow vision and that leads to problems.
What can readers expect in book three of the Patch Man series?
In book three, The Battle for Imperiana, Meesha must choose between saving her husband, Ten, or her mother, Zefa. The final battle to decide the fate of Summia and Imperiana is about to be waged and the outcome is in doubt. One or more of the valiant Summians will not survive the war.
Author Links: GoodReads | Twitter | Facebook
Rick Stepp-Bolling's Patch Man II (The Battle for Summia) is quite a read. It mainly follows the journey of Meesha and Ten as they look for Kerash, the Lore princess. It also sees Meesha's guardians, Var and Zefa discover a life-altering truth from an unexpected friend and start on a journey to find warriors to aid in the Summia fight.
But by far one of the most interesting storylines is the one of Ulan, an assassin commissioned to find an elusive Shola and make things right. This mission takes her on an interesting journey throughout which she encounters unexpected allies and foes. Ultimately, everyone in this book finds what they seek in some shape or form. More interestingly, unexpected love blooms, ending this story on quite a high.
At the heart of it, Patch Man II is a book about patriotism and the constant fight for freedom. As such, like many books of this nature, it is packed with betrayal, tracheary, and a ton of action. Other running themes include family and love, making it relatable for many readers.
While its dialogue is concise and riveting, its scene descriptions are very detailed, its prose has the perfect balance of information and entertainment. Since the story hinges on a lot of science fiction, the details employed are quite helpful. However, it still can be tough to follow for those who haven't read the prequel. Moreover, if you are not a huge science fiction fan, the plot can be confusing. The greatest issue that I have with this book though, is its several simultaneously occurring storylines. All the back and forth between the action-packed storylines can be disrupting.
But it must be said that the author has gone to great lengths when it comes to character development, especially with regards to the main character, Meesha. Not only do we get detailed descriptions of her physical appearance, but we also understand her giftings and interesting personality. The same is true for the other characters, giving you a holistic view of the narrative. I also appreciate that the story is far from predictable.
Patch Man II is another phenomenal example of Rick Stepp-Bolling's ability as a writer to entertain readers with an epic story that is spellbinding and stirring.
Pages: 281 | ASIN: B07YS729SV
Posted in Book Reviews, Four Stars
Tags: author, book, book review, bookblogger, ebook, epic fantasy, fantasy, fiction, goodreads, kindle, kobo, literature, magic, mystery, nook, novel, read, reader, reading, Rick Stepp-Bolling, science fiction, scifi, story, super hero, suspense, The Battle for Summia, thriller, writer, writing