Blog Archives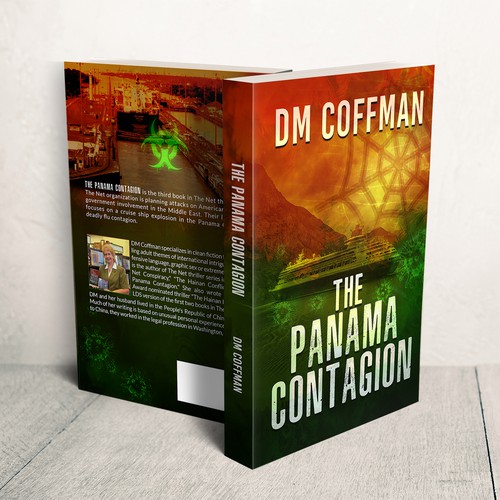 DM Coffman's The Panama Contagion is unlike any book I read this year. Eerily, it seems to be a prediction of the current Covid-19 pandemic. However, this is the least interesting thing about this book. Its plot is well thought out and intricately executed.
It tells a tale of Jason Yi, an American living in China. We are taken through his interesting yet tumultuous fight against an evil terrorist organization that threatens the safety of all Americans. Due to his curiosity and active pro-activity, this undercover Chinese judge uncovers several terrorist plans by this organization and seeks to thwart them.
As such, his life is unquestionably in danger throughout the book. His girlfriend, a Chinese judge now studying in the U.S., is also at risk of attack. Interestingly, some of those he seeks to protect are also against him; a sad affair indeed.
In a span of a mere 236 pages, this book reveals biochemical attacks, explosive attacks, betrayals, and ongoing vendettas. The scenes are well written and extremely easy to read. The author has the innate ability to explain the intricacies of legal and political systems in the simplest of terms. It was therefore not surprising to me that DM Coffman has worked in the legal system for years and is even a former resident of China. Her writing is quite authentic.
The only complaint I have about the book stems from the different perspectives from which it is written. As a reader, I felt that we were hopping from one character's head to another's without warning. While the author made an effort to indicate the place and date that each scene was taking place in, little was done to give a heads up on whose perspective we were delving into. With a story that is told from as many different perspectives as this one, it helps to even subtly draw attention to the persona at the beginning of the chapter. Other than that, the book was easy to follow and relate with.
The running theme in this book is the constant fight against evil. It also deeply delves into the issue of self-sacrifice for the sake of man and country. As a man willing to die to protect his country and those he loves, Jason Yi embodies that.
As other characters seek happiness beyond the confines of their native countries, it becomes clear that the pursuit of happiness is another major theme. For its consistent suspense, accuracy, and downright readability I would highly recommend this book.
Pages: 249 | ASIN: B08CJLWND5