Pitting Good Against Bad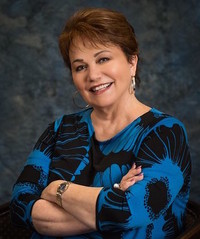 Soul Seeker follows a soul hunting demon that is captured and turns against Lucifer after forming a relationship with an angel. What were some sources that informed this novels development?
I enjoy reading supernatural and paranormal stories, and always wanted to write one. It didn't seem like a far stretch, since I already write psychological thrillers. Ray Garton, Andrew Klavan, Terry Goodkind, and Stephen King are just a few of the authors I admire and were inspired by, while writing this story. Plus I love pitting good against bad, and what greater conflict exists than forced relationships, especially when they involve angels and demons.
I appreciated the exploration of morality in this book. What were some themes you wanted to focus on while writing?
It might well be that all moral agents accept a code of prudence or rationality in this book, but this would not by itself show that prudence was part of morality. So something else must be added; for example, that the code can be understood to involve a certain kind of impartiality, or that it can be understood as having the function of making it possible for people to live together despite their extreme beliefs. In SOUL SEEKER, enemies are forced to not only accept one another but also depend on each other for their survival — a lesson we can all learn from.
Crighton is a standout character for me. How did you set about creating his character?
I wanted to create a complex, flawed, evil character that seeks approval by any means necessary. He has a conscious, which he and Lucifer view as a weakness. On his journey to self awareness, he develops empathy and becomes self sacrificing, while growing his ability to love. I wanted readers to hate him when he is first introduced and then discover his redeeming qualities.
What is the next book that you are working on and when will it be available?
I'm currently working on the next installment in this book and have titled it ANNIHILATION. In this story, Lucifer's daughter turns Hell into a far worse place and threatens to overtake Heaven by whatever means necessary.
If all goes according to plan, I'm hoping to have this book available in the Spring of 2021.
Author Links: GoodReads | Twitter | Facebook | Website
About Literary Titan
The Literary Titan is an organization of professional editors, writers, and professors that have a passion for the written word. We review fiction and non-fiction books in many different genres, as well as conduct author interviews, and recognize talented authors with our Literary Book Award. We are privileged to work with so many creative authors around the globe.
Posted on October 18, 2020, in Interviews and tagged author, author interview, book, book review, bookblogger, ebook, fantasy, fiction, goodreads, Kaylin McFarren, kindle, kobo, literature, nook, novel, occult, paranormal, psychological thriller, read, reader, reading, romance, Soul Seeker, story, supernatural, suspense, thriller, urban fantasy, writer, writing. Bookmark the permalink. Leave a comment.