Blog Archives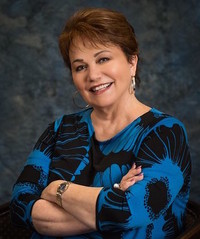 Soul Seeker follows a soul hunting demon that is captured and turns against Lucifer after forming a relationship with an angel. What were some sources that informed this novels development?
I enjoy reading supernatural and paranormal stories, and always wanted to write one. It didn't seem like a far stretch, since I already write psychological thrillers. Ray Garton, Andrew Klavan, Terry Goodkind, and Stephen King are just a few of the authors I admire and were inspired by, while writing this story. Plus I love pitting good against bad, and what greater conflict exists than forced relationships, especially when they involve angels and demons.
I appreciated the exploration of morality in this book. What were some themes you wanted to focus on while writing?
It might well be that all moral agents accept a code of prudence or rationality in this book, but this would not by itself show that prudence was part of morality. So something else must be added; for example, that the code can be understood to involve a certain kind of impartiality, or that it can be understood as having the function of making it possible for people to live together despite their extreme beliefs. In SOUL SEEKER, enemies are forced to not only accept one another but also depend on each other for their survival — a lesson we can all learn from.
Crighton is a standout character for me. How did you set about creating his character?
I wanted to create a complex, flawed, evil character that seeks approval by any means necessary. He has a conscious, which he and Lucifer view as a weakness. On his journey to self awareness, he develops empathy and becomes self sacrificing, while growing his ability to love. I wanted readers to hate him when he is first introduced and then discover his redeeming qualities.
What is the next book that you are working on and when will it be available?
I'm currently working on the next installment in this book and have titled it ANNIHILATION. In this story, Lucifer's daughter turns Hell into a far worse place and threatens to overtake Heaven by whatever means necessary.
If all goes according to plan, I'm hoping to have this book available in the Spring of 2021.
Author Links: GoodReads | Twitter | Facebook | Website
Soul Seeker opens with a man on death row for the murder of his son. What seems like a heartbreaking homicide with a bleak conclusion turns into a riveting supernatural tale when the man on death row tells his lawyers the truth. A demon named Crighton killed his son. This sets the tone for a novel that is equal parts grounded and gritty with a good measure of the supernatural to keep you guessing.
What I truly enjoyed about this book was the characters. Each one is meticulously developed and evolves as the story progresses. Benjamin Poe, the dedicated father, is empathetic but strong. Crighton is the stand out character, for me, in this haunting novel. He's Lucifer's top soul catcher and through his introduction and story line we get to explore various ideas about morality, or the perception of morality, and the dividing line between the two. As well as how choice plays into all of it. Kaylin McFarren has done an excellent job of creating a gray area that allows your mind to wander while being absolutely thrilled by the intricate paranormal story that unfolds.
What happens when a demon and an angel fall in love? As in the beginning, I was not expecting this book to pivot to a paranormal story, and then pivot again to a romance story. Kaylin McFarren has a similar literary talent to Stephen King in her ability to introduce just the right amount of mystery into a story that keeps things eerie and the tension high. Soul Seeker is an exceptional paranormal thriller that delves into the souls of humans, demons and angels. What we uncover is surprising.
Pages: 345 | ISBN: 9798665284903
Posted in Book Reviews, Five Stars
Tags: angel, author, book, book review, bookblogger, demon, ebook, fantasy, fiction, goodreads, horror, Kaylin McFarren, kindle, kobo, literature, mystery, nook, novel, paranormal, read, reader, reading, Soul Seeker, story, supernatural, suspense, thriller, writer, writing