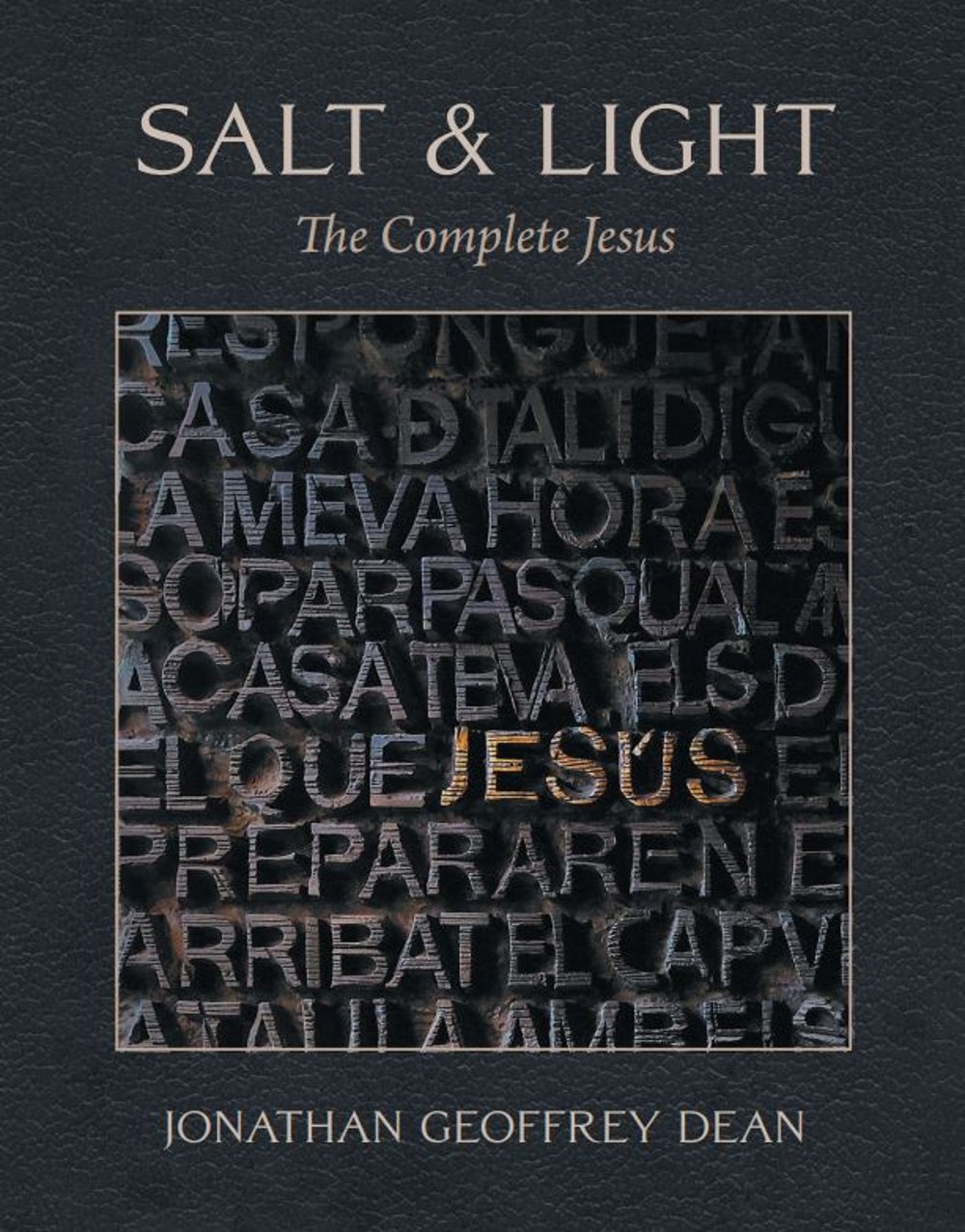 Salt & Light: The Complete Jesus is an illuminating scholarly work on the authentic Jesus and his teachings. Dean lays out three important questions in the beginning of his book about Jesus, his existence, his teachings and what he offered to humanity; all delivered through a critical lens. Dean sets out on a daunting journey of finding the 'authentic' Jesus without any bias and only sticking to available evidence.
The beginning of this informative book contains information on different sources the author used and then the book dives into the Gospels, Jesus' disciples and other topics, to make his case.
Each chapter has an intriguing question at the beginning, which is then followed by compelling arguments. Readers are not made to take sides on those arguments, but are allowed to critically think and decide for themselves.
The simple use of language throughout this book ensures that the information being conveyed is easily understood by anyone, and I think the text is much more powerful because of it. Photographs and other pieces of historical evidence are provided in this book which breaks up the long pieces of text. They are great visual additions that make this book much more engaging.
While I am spiritual, I certainly don't have the level of knowledge of Christianity that the author does, and I had a bit of trepidation going into this book because of that. But the author provides readers with all the necessary information they need in order to understand the book. I feel like I walked away from this book with a lot more information on the subject, which will allow me to confidently partake in a discourse on this topic with other people.
I was mesmerized by the cover of this book because I felt like you are playing a word puzzle and finding Jesus in the scramble; which I think is a metaphor for this book, or maybe life too. While I think the book contained easy to understand language and the chapters fully covered a topic before moving on, I feel like this book is not something you finish in one sitting. There is a lot of thought-provoking information in this book that takes time to absorb. Going through the book, there were several 'aha' moments for me about Jesus and his teachings.
Salt & Light: The Complete Jesus by Jonathan Geoffrey Dean takes on a controversial topic in a way that is comprehensive and impartial. This is an enlightening book that provides the reader with the critical information they need to unravel the mystery of Jesus.
Pages: 211 | ISBN: 978-1-03-913143-9