Blog Archives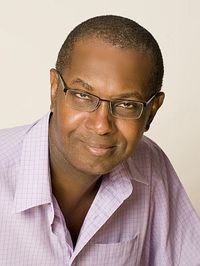 Believe in Fairies is an enchanting children's picture book that gives readers a reason to appreciate wildflowers. How did you come about this theme for the book?
This book was Sherrie's idea; she's a keen gardener who loves fairies. My series of children's books tackle the topic of conservation, and Sherrie shares my concern regarding the loss of wildflower species, here in the UK. The fairies help educate children and their parents about the various types of wildflowers, and their enemies such as snails and mice. The book encourages children and their parents to grow wildflowers and to appreciate them in the meadows and other open spaces.
You wrote this book with Sherrie Trotman. What was the collaboration like between you?
The collaboration was easy and enjoyable. Sherrie wrote the first draft of the poem, and I edited and added to it. I hired and worked closely with the illustrator, communicating Sherrie's original ideas and those of my own. Once we approved the artwork, I designed the finished book.
I loved the little cute snail that makes an appearance in this book. Do you have any favorite scenes from the book?
Our favourite illustration is titled 'Their will-o'-the-wisp may give you a fright'. It features three fairies with ghoulish-blue glows. In the foreground, we see two terrified mice fleeing from them. The cute snail was originally a mouse. However, because we have two mice in 'Their will-o'-the-wisp may give you a fright', I asked the illustrator to change the other mouse into a snail. I'm glad you like it.
Do you have any future collaborative books that you're working on?
We have several ideas for collaborative books. However, at the moment, I'm working on the final two books of the Wayne Gerard Trotman's Rhyming Stories series.
Author Links: GoodReads | Twitter | Facebook | Website
Believe in Fairies by Wayne Gerard Trotman and Sherrie Trotman is a children's story about why you should believe in fairies. It discusses topics such as how devoted fairies are to keeping plants alive. Fairies will put dewdrops on flowers to cool them and cover them with parasols to protect them from the rain! Fairies also love healing, and feeding the weak flowers. They take pride in taking care of their plants and your garden because the beauty of those flowers is what proves that their magic is real.
The authors of this story give beautiful descriptions and rhymes to captivate their readers. They provide details on how the fays take care of plants, and what exactly they do for them. The art is vibrant with plenty of action on the page that will certainly capture a child's interest. I especially loved a sad little snail that appears about halfway through, so cute. There is much to learn and see while reading Believe in Fairies which is why I found this book to be so enjoyable!
Believe in Fairies is an enchanting poetry book that I think is perfect for young readers. Children will learn a lot about the fairies and walk away with a better appreciation for nature. Wayne Gerard Trotman and Sherrie Trotman will have readers believing in fairies in no time.
Pages: 32 | ISBN:1916184863
Posted in Book Reviews, Four Stars
Tags: author, Believe in Fairies, book review, bookblogger, children, childrens book, ebook, fairy tale, fantasy, fiction, goodreads, kids, kids book, kindle, kobo, literature, myth, nature, nook, parent, picture book, poem, poetry, read, reader, reading, rhyme, Sherrie Trotman, story, teacher, Wayne Gerard Trotman, writer, writing