Blog Archives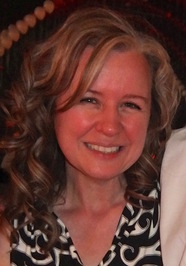 Caught follows a mermaid who is captured by a vengeful pirate and finds that she may not want to escape his embrace. What was the inspiration for the setup to this thrilling novel?
I got my inspiration from the Pirates of the Caribbean On Stranger Tides. That's where the idea of mermaids attacking a pirate ship came from also the Disney movie Sinbad where the water sirens' were attacking the ship gave me the idea for establishing a difference between mermaids and sirens.
Lorelei is an intriguing and well developed character. What were some driving ideals behind her character development?
I wanted her to have a strong connection to her family the ones she loves. It's what drives her actions.
I appreciated the careful development of the mythology of this world. What were some themes that were important for you to capture in your story?
I wanted to show how even through one's intentions might be pure in the beginning, if you're not careful power can easily corrupt.
What is the next book that you are working on and when will it be available?
Claimed, Storm's book which is book two in the series is next. It is currently in the editing process, and will be followed by Captivated Book Three which is Jewel's story.
Author Links: GoodReads | Twitter | Facebook | Website | YouTube
Caught (Sea Temptress Series Book One) by Kimberley Cale is a fantasy romance story about a pirate captain seeking revenge against the mermaid he captures. Quinn O'Connor believes that Lorelei is responsible for sinking his ship The Mayhem and killing his crew, and he intends to make her pay. He refuses to listen when Lorelei tries to explain what happened. Though she is desperate to escape an arranged marriage to the sadistic brother of sirens, Lorelei's sister will be forced to take her place if she does not return home. When Lorelei and Quinn end up stranded together on a deserted island, will she be able to find a way to save herself and her sister?
The author has an enjoyable and engaging writing style and the story kept my interest. Lorelei and Quinn start out as enemies, but feelings between them quickly grow. I liked Lorelei's character throughout the entire story, and I enjoyed reading the interactions between her and her sisters, Jewel and Storm. The twist at the end of the book, that allowed Quinn and Lorelei to be together, was not what I was expecting, and I liked that this part was not predictable despite some familiar beings from myths and fantasy. I liked the inclusion of the mythological elements that were woven into the story. There were many humorous parts of this book, which caused me to laugh out loud more than once, and I enjoyed the quotes at the beginning of each chapter.
I didn't like that the book started in one place in the story and then went backward to show the reader the "beginning" of the story. I prefer when books start at the beginning of the story, and in this case, it felt as though the out of order timeline hindered the forward momentum of the story.
There were some troubling aspects of the interactions between Quinn and Lorelei at the beginning when he used his superior strength against her to try to push for physical intimacy while he was holding her captive. Despite his justifications and the agreement they come to, it brings up questions about whether Lorelei is actually "willing" or not. Quinn redeems himself later in the book, and I was glad that the story ended happily for both Lorelei and Quinn.
I'm looking forward to the next story in the series about one of Lorelei's sisters. Caught is an exciting adventure novel that will delight fantasy fans who would like to see a new layer added to the mermaid mythology.
Pages: 155 | ASIN: B08D7T8YSK
Posted in Book Reviews, Four Stars
Tags: adventure, author, book, book review, bookblogger, Caught (Sea Temptress Series Book 1), ebook, fairy tale, fantasy, fiction, folk tales, folktale, goodreads, Kimberley Cale, kindle, kobo, literature, mystery, mythology, nook, novel, read, reader, reading, romance, story, suspense, writer, writing