Blog Archives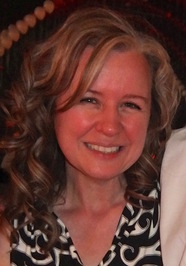 Caught follows a mermaid who is captured by a vengeful pirate and finds that she may not want to escape his embrace. What was the inspiration for the setup to this thrilling novel?
I got my inspiration from the Pirates of the Caribbean On Stranger Tides. That's where the idea of mermaids attacking a pirate ship came from also the Disney movie Sinbad where the water sirens' were attacking the ship gave me the idea for establishing a difference between mermaids and sirens.
Lorelei is an intriguing and well developed character. What were some driving ideals behind her character development?
I wanted her to have a strong connection to her family the ones she loves. It's what drives her actions.
I appreciated the careful development of the mythology of this world. What were some themes that were important for you to capture in your story?
I wanted to show how even through one's intentions might be pure in the beginning, if you're not careful power can easily corrupt.
What is the next book that you are working on and when will it be available?
Claimed, Storm's book which is book two in the series is next. It is currently in the editing process, and will be followed by Captivated Book Three which is Jewel's story.
Author Links: GoodReads | Twitter | Facebook | Website | YouTube