Blog Archives
Like all merfolk, sixteen-year-old Moriah suffers the consequences of a curse bestowed by goddess Gaea. Living in a crumbling Zoara-Bela with little hope for the future, Moriah sprouts legs to observe the human realm. She encounters handsome, dark-eyed Michael Adams. Moriah feels connected to Michael and is happier than ever with him. However, when Michael intercedes in a domestic dispute, he is thrown into the ocean. Moriah dives after him and saves his life with a healing song. Yet, as she retreats into the ocean, there is a yearning in her heart. How can they possibly be together when their two worlds are so irrevocably different?
Voiceless by Anna Finch contains some imaginative scenes in this riveting fantasy novel. For example, I adored the scene in chapter five when Moriah explored the human world and asked people questions about everyday objects. Moriah's excitement and charming naivete about everything is incredibly engaging and fun for the reader. However, this captivating exploration also helps to develop the distinction between humans and merfolk. I found this contrast incredibly important because it adds to Moriah's sense of desperation as she tries to come to a solution.
This is a creative young adult fantasy novel, but I felt like much of the story is told to readers rather than shown. The prologue provides a lot of helpful information in this way. It provides the reader with basic information that's necessary to understand the plot without descriptive and figurative language or dialogue.
The romance between Moriah and Michael is compelling and emotional. After Moriah returns to the sea, I was left wanting to see more of Michael as I thought his character was intriguing. As Moriah works with the sea witch, we move on from her romantic motivations and discover more depth to her character and the story that I think readers will find absorbing.
Voiceless: A Mermaid's Tale is an enchanting coming-of-age young adult fantasy novel that has a sprightly protagonist and a fun storyline that fans of teen romance will find fresh and entertaining.
Pages: 326 | ASIN: B08HWZ4YJG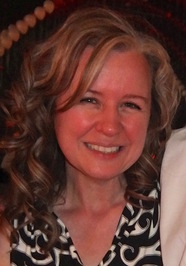 Caught follows a mermaid who is captured by a vengeful pirate and finds that she may not want to escape his embrace. What was the inspiration for the setup to this thrilling novel?
I got my inspiration from the Pirates of the Caribbean On Stranger Tides. That's where the idea of mermaids attacking a pirate ship came from also the Disney movie Sinbad where the water sirens' were attacking the ship gave me the idea for establishing a difference between mermaids and sirens.
Lorelei is an intriguing and well developed character. What were some driving ideals behind her character development?
I wanted her to have a strong connection to her family the ones she loves. It's what drives her actions.
I appreciated the careful development of the mythology of this world. What were some themes that were important for you to capture in your story?
I wanted to show how even through one's intentions might be pure in the beginning, if you're not careful power can easily corrupt.
What is the next book that you are working on and when will it be available?
Claimed, Storm's book which is book two in the series is next. It is currently in the editing process, and will be followed by Captivated Book Three which is Jewel's story.
Author Links: GoodReads | Twitter | Facebook | Website | YouTube
Posted in Interviews
Tags: action, adventure, author, author interview, book, book review, bookblogger, Caught, disney, ebook, fairy tale, fiction, goodreads, Kimberley Cale, kindle, kobo, literature, mermaid, myth, mythology, nook, novel, pirate, read, reader, reading, story, writer, writing
Corporate Comedy by Thobias is a crazy funny yet totally believable account of one man's life in India's corporate sector. His experiences that made up his professional career are so entirely funny and entertaining, you may not want to read this book in public. In some ways this book is extremely ridiculous in the things that take place in the corporate world. These people are frustrating and yet laughable. They seem like characters from a movie! Yet the whole point is the story of a man who climbs the corporate ladder and his experiences. It's a profession many think would be a great one, but the realities of what this man went through makes the reader see it all in a brand new light.
While this book is longer than some, it moves quickly. The story line flows smoothly and keeps moving at a quick pace. I like to laugh so it doesn't take much, but I found myself laughing inappropriately loud and a bit embarrassingly, to be honest. I got some seriously weird looks from my own flesh and blood, I can only imagine if I would have been trying to read this somewhere more public, like the bus or at the park! I wouldn't have been able to help myself. I ended up reading this book in one quick weekend.
Corporate Comedy by Thobias can be considered a comedy biography burrito. It's both things all wrapped up in a warm outer shell. I truly felt myself feeling sorry for those in the corporate sector that are the middle man. Those that end up having to travel and be away from their loved ones. I used to think all that traveling would be fun, but in a way this book made me see it in another light. I am not quite sure how these people can manage to do it all.
I loved the descriptions of some of the locations and characters. They weren't too wordy and overwhelming as some books do but are good enough that you can really visualize the character or location. I also loved how you would find yourself cheering for the main character. When he gets to the point where he stands up for himself I found myself rooting for him to really say how he feels! These people are so ridiculous at times I almost couldn't deal with all of it!
It may be set in India but the situations and interactions could be in any corporate building located around the world. I really think that I will start seeing those busy men and women in a whole different light than before. It's no wonder these people seem like totally unrelatable people by the time they reach a higher up position. If you enjoy quirky workplace comedies then you will absolutely enjoy Corporate Comedy. It's hilarious and truly enjoyable from the start.
Pages: 246 | ASIN: B06Y12NZFG
Posted in Book Reviews, Five Stars
Tags: amazon, amazon books, amazon ebook, anecdote, author, book, book review, books, burrito, comedy, corporate comedy, corporate culture, corporate life, crazy, culture, ebook, ebooks, family life, fantasy, fantasy book review, fiction, fun, funny, goodreads, india, indian, kindle, kindle book, kindle ebook, knight, laugh, literature, mermaid, middle man, mount everest, novel, people, publishing, read, reading, review, reviews, satire, stories, thobias, time, tin soldier, travel, urban fantasy, write, writer, writing