Blog Archives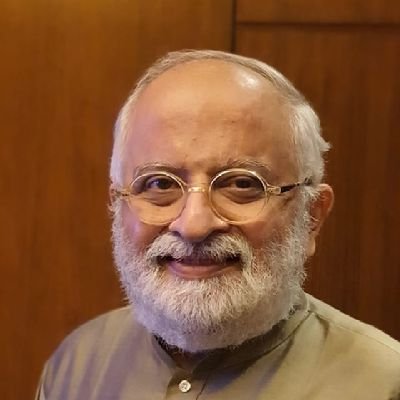 Healing Strings follows an ex-pat from India who is forced to take shelter after Tokyo is rocked by two major natural disasters. What was the inspiration for the setup to your story?
"Healing Strings" is a work of fiction with some autobiographical elements. I was living in Tokyo, when an earthquake of 9 Richter struck the Tohoku region in Japan on March 11, 2011, followed by a Tsunami at 14.46 JST. These two major disasters occurred at a time when I was diagnosed with "Takayasu Arteritis" – a fatal autoimmune disease. The Japanese doctors did an exceedingly good job of saving me. These major events after a few years triggered my imagination to write a novel. As this would be my first attempt at novel writing, I took admission in an online Novel Writing Course in the Faber Academy, UK. This novel my project in Faber Academy developed into the present stage with the guidance received from my Professors and Authors in Faber Academy, i.e Emily Barr and Mark Jervis. They paved the path on which I tread and expressed my imagination, experiences and dreams into words.
I must admit that what follows the earthquake in the novel is fiction, though I am a keen lover of the mandolin and music therapy is a major theme of this work. The location of the novel as well as description of Japanese culture in Tokyo and Kyoto as well that of Bekal in Kerala is what I have experienced first-hand and so is the medical treatment imparted to the protagonist for "Takayasu Arteritis" by the Japanese doctors.
Raj is an interesting character. What were some driving ideals behind your character's development?
Raj is a character which developed through me as we both suffer from the same physical ailment. However, our lives may have taken different trajectories as Raj is a figment of my imagination. His value system which he has imbibed is what I cherish. He is a 'family man' with immense love and affection for his wife, son, and daughter. Though he is a marketing professional in a corporate firm in Tokyo, his roots and magnetic pull is towards his family in New Delhi in India.
Another trait of his character is his sense of humour and empathy which is reflected in his relationship with the staff of Trinity Advertising, his friend Bikram, and the nurses in the hospital.
A major theme of the novel is music, and this germinates from Raj's love for the mandolin. Playing on the mandolin's strings not only is a source of communication with Ayana but also helps in subsiding the aneurysms in his body. As Music Therapy worked in his case, he tries to replicate the same by opening an institute of Music Therapy in Bekal in Kerala. He wants to share with society, what has worked in his life.
The love he develops for his mandolin teacher and the respect he has for her husband and his own wife depicts his level of maturity in handling such a situation. An attempt has been made to portray him as a good human being, a fine friend, a virtuous life-partner, a platonic lover, and a concerned parent.
The reader on reading the novel may wish to imbibe some of his traits.
What were some themes that were important for you to explore in this book?
There are various themes which run concurrently in "Healing Strings". One of the major themes in this work is disaster at the personal level and national level and how it effects an individual, society, and the entire nation. To overcome a disaster, requires resilience and expertise and these aspects are delineated in the reactions of Raj, scientists, medical fraternity, as well as the local population of Japan.
The second theme which is predominant is love and that love can bloom even without verbal or written communication. Love has only a beginning…. and that love can rise above the physical. Music can bring the hearts together and convey more to the lovers than any language.
The third theme is Music Therapy, and this is depicted in the blooming feelings of Raj and Ayana as well the cure of Raj's ailment. It is not surprising that in today's world modern medical science has accepted the role of Music Therapy and many hospitals world over have a Music Therapy wing. The famous American novelist Jodi Lynn Picoult states, "Music therapy, to me, is music performance without the ego. It's not about entertainment as much as about empathizing. If you can use music to slip past the pain and gather insight into the workings of someone else's mind, you can begin to fix a problem."
What is the next book that you are working on and when will it be available?
I am presently working on two books simultaneously. The first book is a compilation of short stories titled "Thirteen" which will depict various scenes of life which we overlook and consider as natural happenings, but they play a major role in the character's life. I personally feel that every human being is a compilation of experiences, stories, and anecdotes. We just need to be keen observers and empathise with what another human being undergoes. This book should be ready for release in 2023.
The second book I am working on with a co-author is non-fiction and is tentatively titled "Tourism Marketing in India". The focus of this book is on the post-pandemic era, the marketing strategies required to revive tourism in India and usage of social media tools to position the destination in the potential tourist's psyche in various key markets across the globe. The world has undergone a sea change because of the onslaught of Covid 19 and almost all destinations need resuscitation and revival at the grassroot level. Hence, the strategies to promote a destination which will now emerge with the new travel trends are going to be different. I sincerely hope I can complete this work in 2022.
Author Links: Twitter | Facebook
"Healing Strings" 14:46 hrs, 11 March, 2011, Tokyo is hit by a massive earthquake. The city is still reeling with the aftershocks when an unprecedented Tsunami hits its shores. This wake of destruction is reflected in the life of Raj, an expat from India. 50-year-old Raj has been diagnosed with Takayasu Arteritis, an incurable disease in which the blood vessels develop blockages which can burst at any moment. Raj had nine such aneurysms all over his body. The Japanese Doctors are trying their best to prevent them from bursting. Much like scientists in Fukushima trying hard to prevent the nuclear reactors from exploding. Out for a random stroll, an antique Mandolin catches his eye. He ends up buying the instrument, hoping to learn how to play it. This item on his bucket list, takes him to the threshold of an elderly Japanese musician. She hesitantly takes him under her fold. She only speaks Japanese, of which Raj does not understand a word. Transcending language and cultural barriers, a rare friendship develops between the two. In a scenario of disease and disaster, does the will to survive and make new beginnings assert itself, amongst the Japanese and Raj………. Reviews " A fascinating debut! Love blossoms in an ambience of disaster, Japanese culture and resilience, and ends in the beautiful environs of Bekal in Kerala. Creativity at its best! Truly captivating. – Amitabh Kant, CEO, NITI Aayog, Government of India. " Music heals – how true and how well this book brings it out. And provides succour to the protagonist, the lovers and the nation. A great read" – Ashwani Lohani CEO, GMR Services Business, Former CMD, Air India & ITDC, Former Chairman, Railway Board. "the story is truly heart-warming and enlightening, definitely an original tale that I have not had the pleasure of hearing anything similar before." – Literary Titan