Blog Archives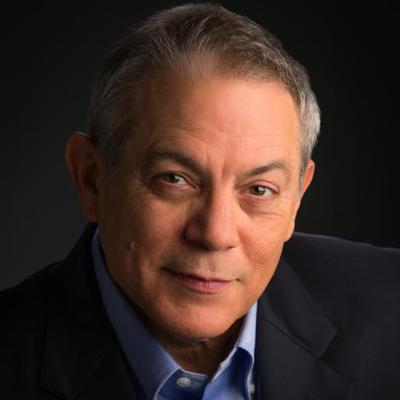 Something in Madness concludes your DarkHorse trilogy. Were you able to accomplish everything you set out to do with this series?
I did accomplish all my major objectives for writing the trilogy. My themes came across clearly in each novel, though each had a slightly different emphasis. The struggles of the characters under historical slavery (The Lies That Bind, 1859-61 Mississippi), Civil War guerrilla brutality (Honor Among Outcasts, 1863 Missouri), and, finally, post-war oppression (Something in Madness, 1865 Mississippi), clearly make their points. Though the characters, living in a repressed society, must remain tightlipped, rarely giving speeches, I think the reader gets the idea that humanity can— and must learn to — get along.
In fiction, context is everything, and the main concept carries throughout the series. For example, in book 1, a drifter and a dozen escaped slaves form a partnership to build their own plantation, but pretend their enterprise is a traditional master-slave one to trick the town. At first, the hostility and suspicion between the partners, driven together by circumstances, is palpable. But as they seek common goals under enormous pressure (as they do throughout the series), the partnership's internal conflict blends into familiarity, friendship, and finally trust. And isn't that what we aim for ideally?
The plot of each novel ties up neatly and better than I'd hoped. Each involved complicated situations and seemingly insurmountable obstacles for the characters, requiring numerous twists and turns, and ingenuity in the part of the protagonists. I had a lot of fun devising them and hope readers can sense that excitement.
Further, I worked hard to make the major characters (below) complex, fully-formed individuals — Black, white, Native American, mixed-race, male and female — each with admirable qualities and flaws, unique personalities, and ways of thinking and speaking:
Durk: an imaginative, idealistic hustler, whose ambition brings real danger to himself and his cohorts.
Antoinette: a sophisticated, strong woman carrying heavy emotional burdens and secrets.
Big Josh: wise, intelligent, highly competent; the group's real leader, bearing his own past tragedies.
Mrs. Marie Brussard French: a reclusive, powerful planter controlling the town and perhaps a bit mad.
Devereau French: the unhappy and embittered French family heir.
Wounded Wolf: Chickasaw chief whose arc is completed surprisingly in book 3.


In fact, I think the arc of the series as a whole worked in tandem with the character arcs of each novel. As for the plots, the final novel not only ties up a number of tangled situations within the its storyline, using clever tricks and surprising gambits played out dramatically in court, but the novel also resolves a number of issues left unresolved from book 1 in an emotionally satisfying and meaningful way.
Was there anything in the story, that developed organically while writing, that surprised you?
Actually, my novels develop almost entirely organically. I never get bored because of the exciting surprises I encounter along the way: plot, dialogue, characters, everything. It's a hard slog, but the constant need for invention keeps me, and the story, fresh.
Some of my most pleasant surprises came through the dialogue. I like to create characters with strong views and then listen to what they have to tell me. Some of the best lines merely pop into my head in the shower or taking a walk.
One good example of strong dialogue is from The Lies That Bind. The Mrs. French character detests being around townspeople. But I needed a way to get the recluse to town so that Durk, the protagonist, could expose her darkest secret to the citizenry. So I have her going to church, unwillingly, once a year:
"I don't see why I have to go to church every Easter, just because that Man rose from the dead," the bitter widow said.
I also gained terrific dialogue through my research. In Something in Madness, Colonel Rutherford, one of my few true villains, says some shocking things about race relations. Rutherford is an unregenerate Confederate who refuses to surrender nor to accept emancipation. In this scene, he opines on the concept of Black literacy:
"Negro schools have sprung up like mushrooms after a storm; hell, they're starting them themselves. These so-called schools are a plague descending upon our civilization."
Rutherford's attitudes were taken directly from contemporary letters to newspapers and articles written by correspondents. I merely put them in the mouth of one man — who spoke them in a tense meeting with the story's hero, Durk, a Southerner who'd fought for the Union. To Rutherford, Durk is a traitor. In other words, the two men don't like each other, or the other's politics. Frankly, the racial animus prevalent in 1865 was tough to read about, and I had to put my source materials aside at times.
As for my methodology. First, I came up with the central concept of the trilogy (the partnership), which established the context for everything that happens after, themes and conflicts. Second, I get a rough idea of the arc the plot will take, plus an arc the major characters will undergo, working on their strengths and weaknesses. Then I let the characters go at it to create the plot twists, always working more conflict into every situation and scene. Is the story tense enough? Does it move?
For example, Durk and his Black partners are equal; they have to trust each other. But with Durk acting as front man for their enterprise, what if his ego drives him to gamble on the cotton market? What if that venture endangers their whole scheme?
I have to figure my way through all the possibilities. That constant need for invention creates suspense for the reader — and a lot of fun for the writer.
What has been the most surprising reader reaction to your books in this series?
How I write the female characters, without a doubt the most commonly asked question. After the publication of The Lies That Bind, I was invited to speak to a book club with about a dozen women and a few men. I went there with the notion of discussing many of the book's elements, but the major thing they wanted to discuss was how I could write the women so well! In retrospect, there were two reasons for that.
Most importantly, I set out to give the women's stories, Mrs. French and Antoinette predominately, as much weight as the men's in terms of plot and outcomes. Not doing so would, in my opinion, sabotage the notion of "equality" and realism, an omission committed by far too many male writers past and perhaps present.
And second, I asked for and received feedback from female writers, friends, and my most ardent fan and critic, my wife, who often pointed out: "A woman wouldn't say that" or asked "How would she feel about…" And she was always right.
What project are you working on next?
I've been considering a sequel to The Antiquities Dealer, my futuristic suspense thriller featuring the clever David Greenberg, released in 2018. The story involves the search by Muslim, Jewish, and Christian extremists to find the surviving nail from the Crucifixion, tied to an attempt by a secret society to clone Jesus Christ. Murders, puzzles, and romance drive the suspense toward a surprising conclusion. In the meantime, I've begun working on another sci-fi thriller, Remembering Planet Earth, where in the not-so-distant future, our world has become an offbeat tourist destination for advanced, wealthy aliens — they're here to have fun and observe…what? In both sci-fi scenarios, I get to explore politically and socially relevant themes, and offer up possible consequences.
Author Links: GoodReads | Twitter | Facebook | Website
Posted in Interviews
Tags: african american, author, author interview, book recommendations, book review, book reviews, book shelf, bookblogger, books to read, ebook, ed protzel, fantasy, fiction, goodreads, historical fantasy, historical fiction, history, kindle, kobo, literature, nook, novel, read, reader, reading, Something in Madness, story, suspense, thriller, writer, writing