Blog Archives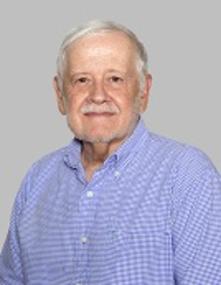 The Covid Kid follows a young adult in his first year of college who has all his plans turned upside down with the emergence of COVID. What made you write a story about this topic?
The pandemic had such an overwhelming influence on us all. I simply could not ignore the impact on my upbeat protagonist, who always seems to come out okay in the end but never takes the straightforward path. Placing the most important person in his life at risk with COVID, under circumstances that might have been attributable to him, created suspense and concern for my readers. 
Marshall's plans for his first year of college change dramatically, and he has to adapt to many changes. What were some driving ideals behind your character's development?
Boiled all the way down, it is a critical part of the maturation process from childhood to adult. Thankfully, most kids ease into adulthood without facing major trauma on the way, but they will have to deal with it at some point in their lives.
Marshall lived an admirable life with a sincere concern for others. I wanted to show that even the very best have problems, but his faith and perseverance won out in the end.
What were some themes that were important for you to explore in this book?
The pandemic was very serious business and should not be taken lightly, as it was by many young people. Marshall lost friends close to him and realized COVID must be dealt with seriously. Financial pressure can turn almost anyone to compromise their ideals and sworn allegiances, even a Hippocratic oath. When adversity rears its ugly head, you find out who your true friends really are.
What is the next book that you are working on and when will it be available?
My next book in the Marshall Morris series is "The Battle of Sam Jacinto".  (Yes, "Sam") Marshall aligns himself with a group of old vets who rally with slingshots and baseball bats at the planned destruction of a Vietnam era local hero statue for a shopping center. In the process he forgets the proliferation of slavery advocated by many of the monuments and impact on his girlfriend African American Mallory. The one after that with a working title of "Hugs and Drugs" is about half written. Hopefully out in time for Christmas.
Author Links: GoodReads | Twitter | Facebook | Website