Blog Archives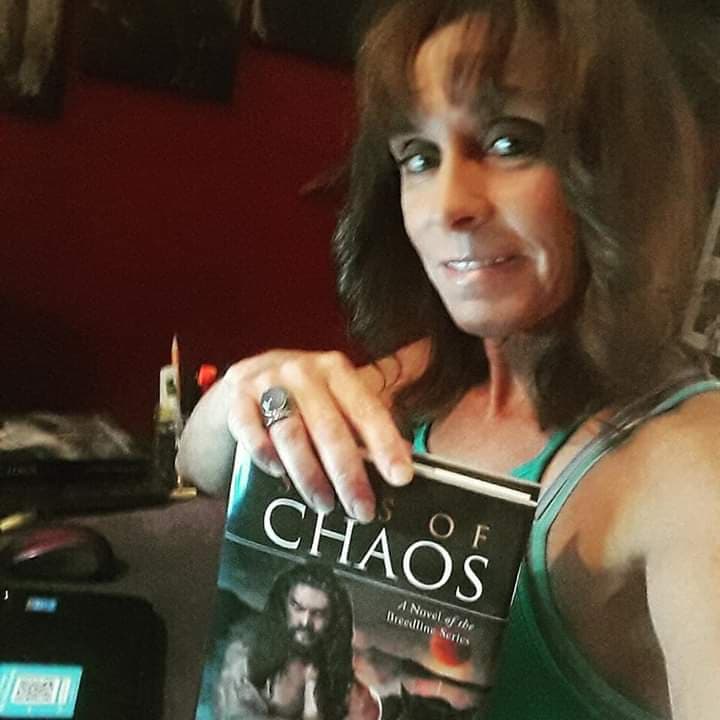 The Curse tells the story of a boy who is invaded by a mysterious demonic spirit that manipulates his mind and lures him toward something dark and sinister. How did you come up with the idea for the setup to this novel?
Honestly, Joseph's backstory comes from my own, minus the evil entity possession. Witnessing his mother's years of abuse at the hands of his own father is similar to my own childhood. Writing his story in a way was like my own private therapy, releasing all the demons of the past. As I brought the Shadow, a.k.a demonic spirit, into the story, his character represents all the trauma I carried throughout my life. So, my fictional characters, Joseph and the Shadow, represents the battle between good vs evil. Adding my Breedline characters to the story just gave me a channel to express my imagination and love for the supernatural world.
What were some ideas you wanted to explore with the relationship between Joseph and Carrie?
I'm a sucker for a fairytale love story, so I wanted to create two characters who were somehow brought together by fate. And no matter what crosses their paths, nothing will break the chains that binds their love.
How do you balance story telling for long time fans with making your book accessible to new readers?
This is a tough strategy, especially for an indie author. For me, although I'm excited to introduce a new book to my series, it's important to showcase each one. Advertisement and continuous promotion are key components.
What excited you about writing this book?
Although the story is based on Joseph and Carrie, I was excited to reintroduce a character from my fifth book, The Immortal. Without mentioning the character's name, I believe bringing "him" back into story at the end will give the readers closure to "his" character.
Author Links: GoodReads | Twitter | Facebook | Website
Posted in Interviews
Tags: author, book, book recommendations, book review, book reviews, book shelf, bookblogger, books, books to read, ebook, fantasy, fiction, goodreads, kindle, kobo, literature, love story, mystery, nook, novel, paranormal, paranormal romance, read, reader, reading, romance, Shana Congrove, story, supernatural, suspense, The Curse, thriller, urban fantasy, writer, writing