Blog Archives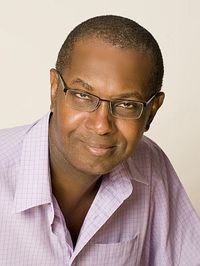 Song of the Blue Whale is an educational picture book that teaches readers about whaling and ocean pollution. Why is this an important topic for you?
The blue whale is the largest animal on Earth. This magnificent, gentle giant is an endangered species due to the ill effects of avoidable human behaviour. There may come a time when these beautiful creatures will only exist in photographs, video footage or on the pages of books. If properly educated, informed future generations can avert such a tragedy.
I loved the art in this book, especially the pictures of whales under the ocean. What is your favorite picture from the book?
In this volume, I included cameos of two characters from other books in the series. We see Mattie Boombalatty picking up rubbish from a beach with her mother. However, my favourite illustration features Shelly, the leatherback sea turtle with a purple heart painted on her shell. The double-page spread shows the beauty of a tropical coral reef spoiled by discarded tin cans, surgical masks, nets, plastic straws and bags. Shelly is coming to the aid of a companion trapped in a plastic bag. As well as colourful seahorses and tropical fish, we see two curious dolphins. It's a powerful image that forces older children to think about how we deal with rubbish and how it may affect other animals.
What is a simple step someone could take to help reduce ocean pollution?
Using less expendable plastic and recycling as much of the plastics we do use can dramatically reduce pollution in rivers, lakes, oceans and seas.
Do you plan to write more books on these same topics?
There is a total of seven books in my series of illustrated children's books. These appear in an anthology titled Wayne Gerard Trotman's Rhyming Stories, introduced by the poet and novelist Dr. Benjamin Zephaniah. I also co-wrote Believe in Fairies with my wife, Sherrie. Several species of wildflowers have disappeared from the English countryside. This rhyming fairy tale introduces children and their parents to the various types that still exist and encourages them to plant wildflower gardens.
Author Links: GoodReads | Twitter | Facebook | Website
Mitty Bedford is a young woman who has spent her life under the rule of a god-fearing sect, including the indomitable and vindictive Aunt Charity. Escaping to the city to become a typist, she meets the kind and loving Col. But she is conflicted; her sexuality has been repressed and she is laden with feelings of shame and fear. As she sets out on her journey to self-discovery and independence in 1950's Australia, she comes up against the sexism and classism of the day. To truly be free, she must challenge others' prejudices and fight her own inner demons.
Choose Snakes or Ladders by Sally Forest is a book of many themes; love and loss, religion, shame, trauma, memory, gender, sexuality and the questionable nature of truth. Forest deals with these complex and universal topics with sensitivity and skill. Through her writing, she asks us to question our own biases and consider how relevant these issues are today.
Forest excels at writing place and her prose conjures up the setting of New South Wales incredibly well. Her descriptions of the seasons are particularly beautiful; the dirt, pollution and heat of summer mirror Mitty's feelings of oppression and add to an atmosphere of heaviness, whilst the freshness of autumn coincides with Mitty's new found confidence. Forest also invokes the time period expertly, and I enjoyed the references to old films and magazines which gave some historical context and showed how influential the invention of advertising and the media was on thoughts and behaviour at the time.
Mitty is an utterly believable and well-realised character. Much of the book consists of her internal dialogue, which gives us insight into her feelings of guilt and shame and makes her very relatable. She wants to be attractive to men and enjoys their gaze but she is also afraid of it and fears repercussions. Forest illustrates that female beauty and sexuality can be a poisoned chalice in a society where only women are castigated for the outcome of these things (this clearly has modern resonance too). The prejudice and ignorance of certain characters are well-drawn and had me seething with anger!
The dialogue is predominately realistic and natural. Forest uses dialect for some of her characters- possibly to infuse more authenticity into the narrative- but I would have liked a little less of this as it came off as contrived at times and distracted me from the flow of the narrative. Although there is quite a steady pace to the book, I occasionally felt that Mitty's day to day life was rather repetitive and that the plot could have done with a little more substance. There was definitely enough suspense to keep me intrigued though, and I think that any plot issues were reconciled by Forest's use of prose and by her complex and likeable characters.
Ultimately, this is a book about redemption. It is a moving and beautifully written story, which although full of challenging themes, eventually filled me with hope.
Pages: 213 | ASIN: B075PXBHTZ
Posted in Book Reviews, Four Stars
Tags: amazon, amazon books, amazon ebook, austrailia, australia, author, bible, book, book review, books, charity, choose snakes or ladders, christian, church, classism, ebook, ebooks, faith, fantasy, fantasy book review, female, fiction, god, goodreads, independence, invention, kindle, kindle book, kindle ebook, kobo, literature, love, love story, metoo, new adult, new age, nook, novel, opression, pollution, psychological, publishing, read, reader, reading, religion, review, reviews, romance, sally forest, self discovery, sex, sexism, sexuality, stories, teen, typist, urban fantasy, women, womens fiction, write, writer, writing
GROND – The Raven High by Yuri Hamaganov is a sci-fi book set around 70 years in the future. On a post-apocalyptic Earth, there are no resources or clean water left, and the pollution has caused giant storms across the planet. Our main character is Olga, a young girl who is one of seven biologically engineered post humans called 'The Changed'. They work in ships above Earth using their abilities to create nanomaterials that help remove the pollution below. This book follows on from the events of the first, and starts with our main character Olga in training.
The start of the book, and for parts throughout, is very dialogue heavy, and occasionally it can almost feel like a script with fast speech between the characters. However, this is no way a hindrance as the dialogue is interesting and smooth – you feel as if you are reading a real conversation between two people. Dialogue for writers is often hard to perfect, it can feel as if people either have the knack or they don't. If this is the case Hamaganov definitely has the knack.
What makes the writing even more impressive is that the author also translates these books himself from Russian to English. Portraying dialogue and actions sequences in two different languages is no small feat and Hamaganov has executed it well. However, occasionally there are a few incorrect sentences or words in the book but these in no way make the novel unreadable and are easily forgiven.
The action in this book is enjoyable, and while it is happening you realise you care for the characters involved. Olga's 'nanny', an android there to train Olga for her purpose, is an excellent addition to the character line-up who acts as a parent figure and genuinely cares for Olga's success and safety. As a reader, this is a character who adds a caring and nurturing theme to the book, and makes you empathise more with Olga and any danger she may face.
Overall, if you are looking for a fun sci-fi novel to read, this is a good one to pick up. It's fun and not too long, and you can be sure that if you enjoy it enough there will be another 6 books as the author plans to make this an 8 book series.
Pages: 190 | ASIN: B06XCFT4D1
Posted in Book Reviews, Five Stars
Tags: action, action book, adventure, amazon, amazon books, amazon ebook, android, author, book, book review, books, danger, dystopia, ebook, ebooks, fantasy, fantasy book review, fiction, fun, future, goodreads, grond, kindle, kindle book, kindle ebook, literature, mystery, nano, novel, pollution, publishing, reading, review, reviews, robot, russian, sci fi, science ficiton, science fiction, science fiction book review, space, stories, technology, the raven high, thriller, war, women, writing, yuri hamaganov